N|A|M|E Dubai (Nest Academy of Management Education)
Home ›
N|A|M|E Dubai (Nest Academy of Management Education)
N|A|M|E Dubai is licensed by KHDA (Knowledge & Human Development Authority – Dubai) and offers the credit-bearing UK Qualifications at all levels in new-age careers. Definitive progression to partner Universities locally and internationally for students to earn their Degree.
With more than 3000 students enrolled and studying in 7 campuses across 6 cities, Nest Academy has had a vintage of 18 years delivering courses in new-age careers and shaping careers of more than 11,000 students.
Why N|A|M|E?
UK Qualification in Dubai

Progression Pathway to earning bachelor's & Master's Degree
Awarded by UK University of Bolton upon credit transfer
Global credit transfer

Modest Tuition Fees

Starting from $4,500 onwards per academic year
Flexible Instalment payment structure

Student Visa

High success rate
Get UAE Residence ID card

IELTS Exempted·
Part-time Work Permit

Part-time work permit on a student visa
Special Evening and weekend lectures
Dubai - the World's lowest unemployment rate (0.7%)

Internships

Dedicated placement cell
Practical job-oriented curriculum
Up to 25 internships per year
New-Age Programmes offered
Events Management – Start your career in one of the fastest-growing industries covering a spectrum of conferences, corporate events, trade fairs, expos, weddings, media and entertainment events and much more.
Sports Management – Learn the management, business and cultural aspects of sports and pursue a career in sports marketing, facility and sports event management, leadership, financial management in sports, etc.
Business Management – Master the elements of International Business Management and be well acquainted with international business, finance, sales and marketing, human resources, personnel management, operations, and retail management.
Scholarships
We believe in providing high-quality education at a very affordable tuition fee; we are committed to offering accessible higher education for talented students by keeping our tuition fee low and providing a generous scholarship package on the bases of Merit and Need-based Scholarship.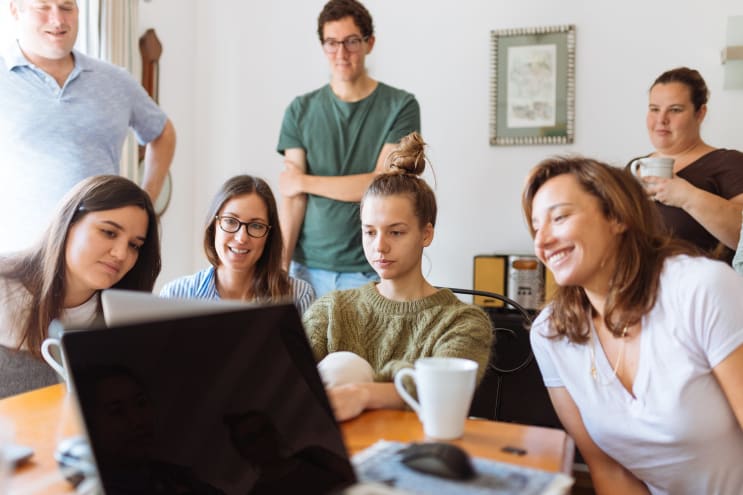 Skill-based Employment oriented Courses
The courses are specially designed to build the skill sets needed to succeed in the industry. With an emphasis on practical training and giving best internship opportunities, our faculty guide students in every step of the way. Assessments are based on assignments, case studies, entrepreneurship projects, and collaborative presentations.
Encourage Students to Integrate their Passion and Profession
At N|A|M|E Dubai, our objective is to generate skilled industry-ready professionals in new-age careers. We encourage students to make their passion into a profession by supporting them with Scholarship Assistance, providing Student Visa and procuring Student Work Permit.
Teaching Methods
At N|A|M|E Dubai, we are committed to the holistic development of our students to ensure superior outcomes and strong employability prospects. Teaching methodology comprises of classroom sessions, masterclasses, case studies, practical training, group work and discussions. The approach is to have the right balance of theory, practice and experience. "real-world relevance" is vital throughout the programme.
Workshops

To keep our students updated with the current affairs in the Sports, Events and Management Industries, we frequently organize uniquely designed workshops that focus on industry-oriented themes shortlisted by our team of experts.



Lectures

To positively impact the perspective of our students, lectures are delivered by our experienced core team of faculty, along with visiting faculty from top Management Institutes, and professionals from the Sports and Events Industries.



Assignments and Projects

Assignments and projects are a part of our curricula. These provide our students with ample opportunities to meet, interact and build relations with popular and experienced individuals in their respective industries, under the able guidance of our dedicated faculty.



Simulated Sessions

We have developed an exceptional methodology that helps replicate the process of organizing and managing an event in real-time. Students are trained to formulate a model event and present it live in the classroom. This exercise gives them an opportunity to walk through minute aspects of executing events.



Master Classes

N|A|M|E's Master Classes intend to keep students aware of the current world of sports, events and management. Guest speakers from various areas of these industries share their knowledge and help students form ideas and insights about these industries.



Case Studies

Our curriculum includes the use of case studies in order to highlight various practical and situational issues. The brainstorming and discussions help streamline our students' thought processes and sharpen analytical abilities by exploring, identifying and solving issues.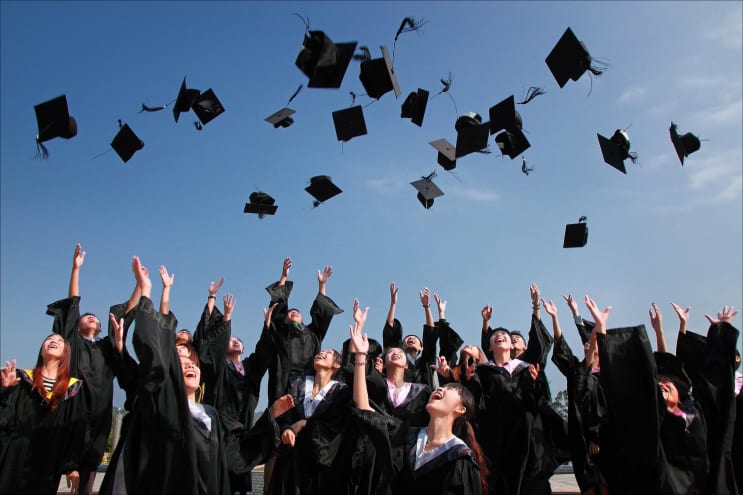 Locations
Dubai
Address
NAME Dubai,
306, 3rd & 8th Floor, Block 10,
Dubai International Academic City
Dubai
,
Dubai
,
United Arab Emirates
Ahmedabad
Address
1. 3rd Floor, Shoppers Plaza 2,
C. G. Road, Opp. Municipal Market,
Navrangpura, Ahmedabad,
Gujarat, India - 380009
Ahmedabad
,
Gujarat
,
India
Noida
Address
2. B2, Sector 4, Main DND Road,
Near HDFC Bank,
Noida, India - 201301
Noida
,
Uttar Pradesh
,
India
Jaipur
Address
3. Plot No. G 68 (C), B2 Bypass Rd,
RIICO Industrial Area, Mansarovar,
Jaipur, India - 302020
Jaipur
,
Rajasthan
,
India
Mumbai
Address
4. Topiwala Marg, Off Station Road,
Goregaon West,
Mumbai, India- 400104
Mumbai
,
Maharashtra
,
India
Mumbai
Address
5. Tilak Road, Near Lion's Garden,
Sindhu Wadi, Ghatkopar (E)
Mumbai, India - 400077
Mumbai
,
Maharashtra
,
India
Mumbai
Address
6. Nagindas Khandwala College,
S.V. Road, Malad (W),
Mumbai, India - 400064
Mumbai
,
Maharashtra
,
India
Jodhpur
Address
7. Pal link Road,
Kamla Nehru Nagar.
Jodhpur, India - 342008
Jodhpur
,
Rajasthan
,
India