About Edinboro University
Edinboro University is committed to excellence in academics and in every aspect of campus life. A passion for student success, a comprehensive catalog of offerings and a supportive yet challenging academic environment define the EU experience.
Edinboro University is one of Pennsylvania's most distinguished centers of learning and research. Acclaimed artists, medical professionals, Disney and Pixar animators and leaders in business, education, criminal justice, and many other fields have built the foundations of their success at EU. Class sizes are small and are taught by an internationally recognized faculty, 90 percent of whom hold terminal degrees in their field, offering students the personalized and high-quality education they need to succeed.
The University is distinguished by its genuine dedication to student success, promising the attention, careful advising and state-of-the-art facilities necessary to ensure students achieve their goals and exceed their own expectations.
Founded in 1857 as a private training school for teachers, EU has grown into the northwestern Pennsylvania region's largest and most comprehensive institution of higher education. With a vibrant campus community, more than 100 areas of academic study, the area's premier student housing complex, numerous clubs and organizations, nationally renowned services for students with physical disabilities, NCAA athletics, performing arts, a thriving Greek life scene and a 65,000-person alumni network, Edinboro University is committed to providing the highest quality, most affordable undergraduate, graduate and co-curricular education possible.
Edinboro University does not discriminate on the basis of sex, gender, or sexual orientation in its education programs or activities. Title IX of the Education Amendments of 1972, and certain other federal and state laws, prohibit discrimination on the basis of sex, gender, or sexual orientation in employment, as well as all education programs and activities operated by the University (both on and off campus), and protect all people regardless of their gender or gender identity from sex discrimination, which includes sexual harassment and sexual violence.
The Faculty
312 full- and part-time instructional faculty
15 to 1 student-faculty ratio
Enrollment
4,834 total enrollment
3,572 undergraduates
1,212 first-year students
1,262 graduate students
The Campus
Located in Edinboro, Pennsylvania
43 buildings on 585 acres
Five-acre lake, open fields and woods
State-of-the-art classrooms and laboratories
Degrees Offered
Associate of arts, associate of engineering technology, associate of science, bachelor of arts, bachelor of fine arts, bachelor of science, bachelor of science in education, bachelor of science in nursing, bachelor of science in art education, master of arts, master of fine arts, master of education, master of science, master of science in nursing, master of social work, doctor of nursing practice.
Programs Offered
112 baccalaureate degree programs
18 graduate degree programs
12 associate degree programs
15 certificates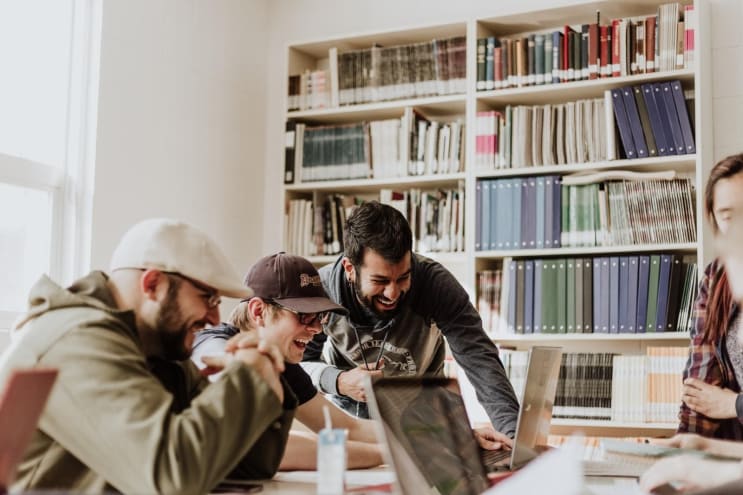 Athletics
17 varsity sports, plus wheelchair basketball and eSports: men's basketball, cross country, football, swimming, tennis, track, wrestling, and wheelchair basketball; women's basketball, cross country, lacrosse, soccer, softball, swimming, tennis, track, indoor track and volleyball.
The Fighting Scots compete in the Pennsylvania State Athletic Conference (PSAC) and the National Collegiate Athletic Association (NCAA), Divisions I (wrestling) and II.
Charter
Edinboro University is a public, regional, comprehensive university.
Mission
The mission of Edinboro University is to develop students personally, intellectually and professionally to become contributing citizens to the Commonwealth and beyond.
Vision
By offering excellent programs and services for an ever-changing society, Edinboro University will be the first choice among students, employers, and the community.
Values
Edinboro University maintains a welcoming culture of acceptance and belonging and is committed to:
Fostering an appreciation for learning as a life-long process
Supporting a community that values integrity, responsibility, respect, and inclusiveness
Encouraging innovation, creativity, exploration, and reflection
Enhancing quality in all aspects of a cohesive university experience
Locations
Edinboro
Address
Edinboro university
219 Meadville Street
Edinboro, Pennsylvania 16444
Edinboro
,
Pennsylvania
,
USA