Does the profile of today's "typical" college student match the profile of college students from past generations?  Not so much, according to recent data from the Lumina Foundation. In fact, while the words "college students" may bring to mind thoughts of carefree young people still living off their parents' dime, this couldn't be further from the new reality. Here's a closer look at key takeaways from the nonprofit's eye-opening report, "Today's Student."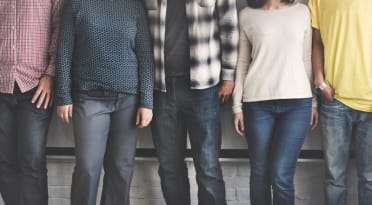 The New "Typical"
According to Lumina Foundation findings, "the vision most of us have of typical college students -- 18-year-olds on campus full-time -- is wrong." So what do they look like? They're "older, more diverse, working, raising families and often struggling." Consider the following statistics about 21st century undergraduates:
●     38 percent are older than 25
●     58 percent are working while enrolled in college
●     26 percent are raising children
●     47 percent are financially independent (i.e., not supported by their parents)
●     42 percent live near or below poverty
●     25 percent graduate with at least $24,000 in debt
And despite heartening rising enrollment rates among students of color (240 percent and 72 percent for Hispanics and blacks, respectively, between 1996 and 2010), these same students are most likely to be balancing parenting and college.  They also have lower levels of degree attainment than whites.
A particularly surprising statistic, meanwhile? As more students turn to part-time and two-year options, just 13 percent of today's college students live on campus.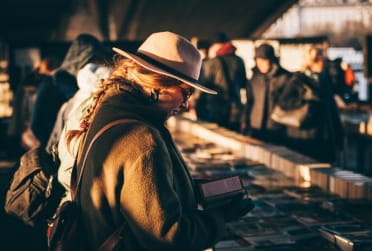 Key Takeaways
The report also reveals that today's students are less likely to complete their higher education studies due to the combination of "financial pressures and competing obligations."  In fact, a full 38 percent of students with outside obligations end up leaving school in their first year.
The consequences of this are dire, say researchers. "Without higher education, it's less likely today's students will get a job that pays livable wages or reach their full potential. That hurt's today's students -- and our national and global economy."
As one university president told MarketWatch of the data, "Part of our challenge is trying to recalibrate the public debate because there is a new reality — it's not even a new reality, it's been around for 40 years — but we act like this just happened."
The solution, according to "Today's Student"? Increased transparency. Specifically, "students need clear information to make educational choices about programs and costs, including what the likelihood of success of other students who are like them."  Additionally, the report calls for updated financial aid options, including more flexible federal policies about how financial aid funds are used.