BBA in
Sustainable Business and Innovations (BBA)
Windesheim University of Applied Sciences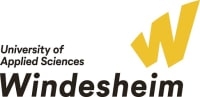 Introduction
The official name of this program is Global Project and Change Management.
Sustainable Business and Innovations (official name: Global Project and Change Management) is a BBA programme of Windesheim Honours College in Zwolle. It prepares you for a career as an international project and change manager who can make a difference in tackling worldwide sustainability challenges. Think, for example, of climate change, human rights, global health, and the circular economy. Sustainable development is the main focus of this program, but we also stimulate social and sustainable entrepreneurship. We dare, we share, we care! Do you?
We combine theory and practice, project management, business, and research with global issues. The program consists of courses, real projects with companies from the first year onwards, an international internship, and professional career counselling. In the end, you'll know how to lead a project team and how to put innovative ideas into practice. You'll become a change maker, aware of your own strengths and ambitions, able to create sustainable value for society.

See more details on our website
Curriculum
Hands-on teaching methods
Our teaching consists of assignments, projects, online activities, lectures and events. Every semester you will work in a small group on a large project that has been put forward by local businesses, organizations or the government. By collaborating with different clients, you get a direct glimpse behind the scenes. That way, you will find out what types of jobs and organizations suit you best.
Your timetable and assignments will give you a study load of roughly 40 hours a week. Our teaching style is interactive. This means that we expect you to pro-actively collaborate with your lecturers and fellow students, instead of only listening to presentations.
Our curriculum
In the first year we lay the basis for your future profession as a Project Manager. You will start right away by working on an actual project with actual clients. Within a couple of weeks, you'll have an accurate image of working as a project manager: what it entails and which skills you need to develop over the next four years to be able to succeed.
In year 2 we'll take your project management skills to a professional level, with courses like Advanced Project Management, Project Teams & Leadership, Grant Writing, and Presentation & Pitching. The same goes for your applied research skills. Additionally, there's more attention to People, Planet & Prosperity, with courses such as Social Marketing, Economics for development, Global Challenges, and Global Business Strategy.
You start year three with the minor Managing projects in a globalized world. This minor is a combination of practice and theory. Two days per week are spent working on a project at an organization (the client), either in the Netherlands or abroad. The other three days are reserved for intensive training, workshops, and masterclasses from experts from the work field, in project management and research. The second half of year 3 is dedicated to the field of your choice: one of the topics of the United Nations Sustainable Development Goals: like poverty, hunger, health, education, gender equality, water and sanitation, clean energy, decent work, and economic growth, innovation, and infrastructure, reduced inequalities, sustainable cities, responsible consumption, climate action, life below water and on land, peace, and justice and partnerships.
You start year four with your second Project Management field of choice. After that, you will do your internship. This internship of ten weeks has to entail research, a research report and the results of that research have to contribute to the development of the work field. You are studying at an Honours College, so we have high expectations of you. And judging by the feedback from the work field, our students are doing an excellent job.
The grand finale
The program ends with the so-called Capstone. The Capstone is the final course where all the key learning objectives of the programme are tied together. During the Capstone, you demonstrate that you have achieved all competencies set by us. So you have to prove to be competent for project management in the professional field of your choice and to be an independent career navigator. For example, you will have to compile and reflect on your portfolio (body of work as a student) You will also write an argumentive essay based on your thesis, and submit three academic articles, two related to project management and one to your specialization. Using the essay, you then formulate three propositions and defend these before a professional panel, consisting of three professionals from the work field and two examiners.
Project Management fields
A project manager always operates within a specific field. At the college, you have the freedom to choose two Project Management fields in years 3 and 4. This allows you to pursue your personal interests while developing a specific professional profile at the same time. The fields have common components, in that they are a combination of research, innovation, business ethics, and Global Challenges, applied to the specific field: one of the topics of the United Nations Sustainable Development Goals.
Scholarships and Funding
Scholarships
Windesheim doesn't provide scholarships but our tuition fee is very reasonable.
Career Opportunities
Your career
After graduating, you can start your career for example as a:
Project manager or advisor at international NGOs like Red Cross and Doctors without Borders
Social entrepreneur
Policy advisor or project manager at the European Parliament or local government
Development manager at a non-profit organization
Business consultant
Project manager for businesses aiming to introduce sustainable production
Also, many students continue with a Master's program at one of the Dutch or other international universities, for example:
United Nations University - Merit (Maastricht)
Master of Organic Agriculture - Wageningen University
Master of Cultural Policy, Relations and Diplomacy - Goldsmiths, University of London
Master of Global Health - Copenhagen University