BSc in
Bachelor of Science in Earth and Environmental Sciences
Wright State University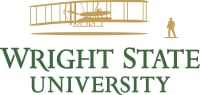 Scholarships
Explore scholarship opportunities to help fund your studies
Introduction
Wright State's Earth and Environmental Sciences degree programs provide excellent background and training for understanding and addressing two of humanity's greatest challenges for the foreseeable future—the need for sufficient amounts of water and energy. With the global need for scientists who understand the geologic and environmental ramifications of these important resources, now is a great time to prepare for a career in one or both of these sectors. Wright State's research facilities include state-of-the-art laboratories and additional analytical equipment is housed in the Environmental Analysis Facility. These facilities provide students with training and experience in field data acquisition, modern analytical techniques, sophisticated data processing, and computer modeling.
Earth Sciences:
The Earth Sciences Concentration focuses on the physical aspects of earth. This includes the processes that shape its surface (both land and water) and interior. This field is also known as geology. It focuses on current and past processes. Many professional earth scientists work to protect natural resources, including water and environments. Professional earth scientists also explore for new resources such as oil, gas, or minerals.
Environmental Sciences:
The Environmental Sciences Concentration focuses on the interactions of physical and biological processes. Students become confident in using both laboratory and field techniques. They also develop the ability to discuss environmental issues and policies with scientific and lay audiences. Courses in the concentration address complex environmental issues, such as water quality and the effects of climate change. Many professional environmental scientists work to protect natural resources, including water and environments.
Environmental Health Sciences:
Courses provide students with the background and training needed to work in environmental quality management. It includes an internship within cooperating environmental health agencies or industries, which provides practical work experience. Many professional environmental health scientists work in public health and environmental protection agencies, analytical laboratories, health and safety programs in industries, as well as in natural resource management and environmental consulting.
Mission
The Department of Earth and Environmental Sciences offers research and educational programs that focus on earth processes and complex ecosystems. We explore interactions among processes that involve the biosphere, lithosphere, atmosphere, and hydrosphere, fostering a cross-disciplinary perspective to meet the current and future challenges of resource development, conservation, and environmental health and quality.
Curriculum
Our academic programs include many unique course offerings and multiple research opportunities in both undergraduate and graduate degree programs. Undergraduates can complete independent research and a senior thesis. Experiential learning is available through our working relationships with county boards of health, park districts, EPA offices, and local businesses. Students can also earn academic credit for undergraduate teaching assistant assignments. Our graduate programs include three master's degree options—Master of Science in Earth and Environmental Sciences (thesis and non-thesis) and the Earth Science Master of Teaching, an excellent professional development opportunity for teachers. Looking ahead, consider Wright State's Environmental Sciences Ph.D. program, which includes many Earth and Environmental Sciences faculty members who also teach at the undergraduate and master's degree levels.
Areas of Research
Applied geophysics
Biogeochemistry
Complexity in earth processes
Geologic-time understanding
Geophysical data
Geospatial analysis and remote sensing
Groundwater flow processes
Hydrogeology
Nitrogen cycling
Paleobiology
Paleoecology

Palynology
Reservoir modeling
Science education standards
Sedimentary Environments
Seismic data
Seismic geophysics
Stratigraphy
Surface water hydrology
Sustainability
Wetlands biogeochemistry
Learning Outcomes
The Earth & Environmental Sciences B.S. degree program develops many skills:
Solving problems using critical thinking.
Combining a range of sciences (chemistry, physics, biology, and mathematics) in creatively solving practical problems.
Collaborating to complete projects with others.
Interpreting various types of information, including numbers, graphs, and text.
Presenting insights and information in writing and speaking.
Career Opportunities
The Earth & Environmental Sciences B.S. degree program is designed for students planning careers in fields such as environmental consulting or resource exploration. Other careers include public service within local, state, or federal regulatory agencies (EPA, Ohio EPA, county Departments of Health). It is also a choice for students planning graduate study in the earth and environmental sciences.
English Language Requirements
Certify your English proficiency with the Duolingo English Test! The DET is a convenient, fast, and affordable online English test accepted by over 4,000 universities (like this one) around the world.