Bachelor in
Bachelor in - Cybersecurity
Westminster College - Missouri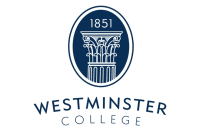 Scholarships
Explore scholarship opportunities to help fund your studies
Introduction
Everything we do these days uses technology. From the phones in our pockets to the cars we drive to the watches on our wrists, we rely on technology for day-to-day convenience. We rely so much on convenience that we often overlook security. That's where cybersecurity comes in.
At Westminster College, we provide a specialized curriculum designed for you to modernize the approach we take in combining the disciplines of computing, software engineering, and information systems. Build a network, write a program, and hack a computer. You can do it all with our cybersecurity minor.
A minor in Cybersecurity at Westminster will enhance students' skills in any discipline by preparing them to be knowledgeable consumers of digital resources and aware of the associated risks. The issues of Cybersecurity are not unique to any one type of organization. Businesses, nonprofit organizations, and governments all face security issues related to computing technology. Social organizations, clubs, and political groups face similar issues. Students who complete a minor in Cybersecurity will be prepared to identify cyber risks to an organization and work with information technology security specialists to protect the digital assets of that organization.