BA in
BA in International Relations
Webster Leiden Campus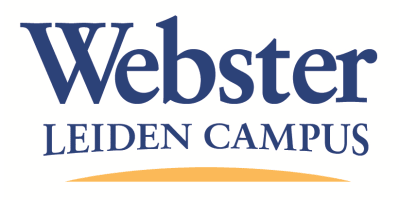 Key Information
---
Campus location
Leiden, Netherlands
Study format
Blended, Distance Learning, On-Campus
Tuition fees
EUR 8,100 / per semester *
Application deadline
Request info
Earliest start date
Request info
* 500 EUR part-time per credit hour
Introduction
The International Relations BA program at Webster Leiden is designed to prepare students for leadership and service in the international community. Students examine the great political powers, humanitarian issues, and the dynamics of the global community using contemporary American and European approaches.
Through our program, you are given the opportunity to explore, critique, and understand the social, political, and economic interactions of our contemporary globalized world.
Webster's undergraduate programs follow the Liberal Arts system, which is designed to provide students with a well-rounded education and a broad background for their future careers. Along with our Global Citizenship Program, students will be able to combine areas within their major with electives in other fields, allowing them to gain knowledge in different areas. International Relations courses are taught by academics, political scientists, lawyers, and ambassadors. Students are encouraged to take advantage of the study abroad possibilities within the Webster system and to pursue internship opportunities. The international nature of the faculty and the student body enriches this academic experience. Students experience international relationships firsthand on-campus
Program Outcomes
Our campus provides access to many global and non-governmental organizations. Our students frequently obtain internships/jobs at these institutions or specialized agencies, including the Organization for the Prohibition of Chemical Weapons (OPCW), International Criminal Court (ICC), NATO Communications and Information Agency (NCI) and International Criminal Tribunal for the former Yugoslavia (ICTY).
Other graduates pursue careers in politics, international business, national foreign services, or become aid workers. Webster's IR graduates are regularly admitted to prestigious postgraduate programs in Europe and the USA. Most importantly, graduates leave with a network of lifelong friends and colleagues from around the world, an essential component of success.
Average intelligence analyst salary in The Netherlands: €43,448
Curriculum
Program Curriculum
The 42 credit hours required for the International Relations major include the following*:
INTL 1050/POLT 1050 Introduction to International Relations (3 hours)
POLT 1070 Introduction to Political Theory (3 hours)
or INTL 2680 International Relations Theory (3 hours)
POLT 1080 Introduction to Comparative Politics (3 hours)
or POLT 1060 Introduction to American Politics (3 hours)
or POLT 2250 Politics in the Industrialized World (3 hours)
or POLT 2550 The Politics of the Developing World (3 hours)
INTL 2700 Methods of Political Inquiry (3 hours)
or POLT 2600 Research Methods and Approaches in Political Science (3 hours)
INTL 1500 The World System since 1500 (3 hours)
A 2000-level or above HIST course with an international focus (3 hours)
Three of the following sub-field courses (9 hours):
INTL 2030 International Law (3 hours)
INTL 3100 International Political Economy (3 hours)
POLT 3310 Conduct of Foreign Policy (3 hours)
INTL 3800 International Security (3 hours)
INTL 3500 Environmental and Energy Security (3 hours)
INTL 3700 International Organizations: Structure and Political Conflict (3 hours)
INTL 4000 Research Requirement (to be taken in conjunction with a designated 3000-level or 4000-level course) (0 hours)
INTL 4620 Senior Overview (0-1 hours)
INTL/POLT/HIST electives (15 hours, 9 of which must have an international focus)
*Note: Not all courses from the curriculum will be available in one academic year. For more information on course planning, please contact the undergraduate adviser.
Program Outcome
Learning Outcomes
Upon completion of the program, students will be able to:
Demonstrate knowledge of key subfields and theories of International Relations as a discipline.
Identify major actors and institutions of international relations and know their functions.
Analyze international issues from perspectives other than their own.
Display familiarity with foreign cultures and languages.
Career Opportunities
Career Prospects
Graduates of International Relations, through their insight, knowledge, and transferrable skills are prepared for the workforce and a wide range of careers in international agencies, governmental organizations, and the global private sector on an international scale.
Webster students pursue internships and are provided with valuable opportunities to embark on careers in organizations such as the United Nations network, the OPCW, the Peace Corps, government ministries, inter-governmental and non-governmental organizations, multinationals, and embassies/consulates, or to work as political consultants, lobbyists or journalists.