Bachelor in
Bachelor Degree International Hotel Management
Vatel Malaga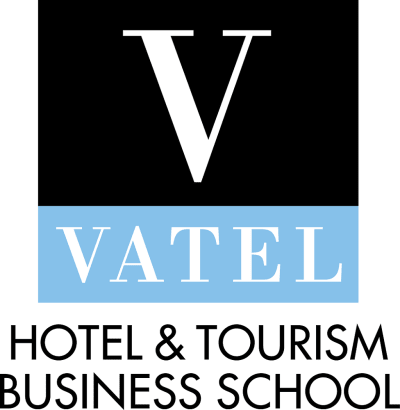 Key Information
---
Campus location
Málaga, Spain
Tuition fees
EUR 9,870 / per year
Application deadline
20 Sep 2023
Earliest start date
Oct 2023
Introduction
This program is also available in Spanish


Goal: Being introduced to management through the association of theoretical aspects and professional experience.
In an international environment, students learn:
Management techniques, tools, and team-leading;
How to develop their professional, legal, economic and linguistic abilities with the goal of being an operational manager in a company.
The International Hotel Management program is addressed to candidates who have successfully completed High School studies and its final aim is to train future professionals in Operational Management in any hotel department.
The duration of the program is 3 years and includes 12 months of intern¬ship in three to five-star hotels in Spain as well as world¬wide. Students will acquire experience associated with the reality of their future profession, develop teamwork aptitudes and gain experience in their desired future environment.
Degrees: VATEL Degree certified by the French State
Duration of studies: 3 years
Initial career opportunities: Operational management positions in any hotel department
What you will learn
Management: To acquire the vocabulary and basic concepts. To understand the practical aspect of management.
Marketing: To understand the basics of marketing principles and their application.
Computer Science: To discover the world of the Internet and apply Office tools in hotel management.
Business Economics: To understand the concept of business and its place in the economic environment.
Professional Culture: To understand the art of the profession. To awake curiosity and stimulate the taste for what surrounds us, gastronomy among other aspects.
Initiation of Food & Beverage: To acquire general knowledge of the Restaurant industry.
Housekeeping: To explain the operation of a department closely related to hotel guests' comfort, and the importance of control in this key department.
Human Resources: To learn the basic principles which govern Human Resource Management.
Professional Image: To learn to manage one's image, be aware of yourself, to work on self-esteem and recognize while respecting others.
Nutrition: To know the importance of nutrition in any type of business, how to prepare, cook, serve food and drinks. To develop balanced menus taking into account the recommended nutritional intake for each person.
Enology: To bring the wine world to students, be able to recognize different types of wine, processing, wine-tast¬ing wine pairing, and serving.
French or German: To acquire a working level of the language so that you can communicate efficiently and effectively in any international context
Practical Application: To apply theoretical knowledge acquired in class in the different hotel operational de¬partments.
Revenue Management: To provide crucial knowledge, techniques, and terminology to maximize revenue and hotel profits while achieving greater profitability.
Marco Polo Program
Those who want to have a career in the hospitality and tourism industries must have an international and cross-cultural outreach. Keeping this in mind, Vatel gives students the opportunity to spend the 2nd year in a different Vatel school, located in any part of the world.
Internships
An average of 6 months per year, in 3 to 5-star hotels selected by Vatel in the following areas: Housekeeping & Front Office, Service & Kitchen, and Middle Management.
Language
English (non-native English-speaking students must have a B2 level in English).