BBA in
Bachelor in Business Administration
University Of Wisconsin - Green Bay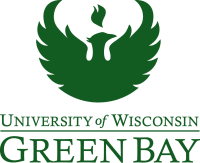 Scholarships
Explore scholarship opportunities to help fund your studies
Introduction
Developing you as an engaged learner so you become a professional leader is what we do. The Cofrin School of Business is focused on preparing you for professional success through coursework, internships, and professional development events. Earning your degree will prepare you for competitive, respected careers, and which path you choose is up to you!
The Austin E. Cofrin School of Business offers degrees focused on helping individuals become engaged learners and professional leaders within the greater Northeast Wisconsin area and beyond. We seek individuals who are searching for engaging educational opportunities, professional success, and innovative business solutions.
We train our students to think critically, make informed, ethical decisions, engage in experiential learning, and demonstrate and promote innovation and sustainability.
The affordable University of Wisconsin Degree will prepare individuals for the future they choose while developing them personally and professionally to be a leader in their community.
Business Administration
Considering a Business Administration major?
Both the Business Administration major and minor are interdisciplinary. "Interdisciplinary" means that while Business Administration students study a particular subject (e.g. finance, general business, human resource management, management, marketing), they also examine how it relates to other subjects and draw information from various disciplines to solve business problems. In addition to preparing for a career in their emphasis area, Business Administration students examine how their career fits into the context of other endeavors, including being an engaged community citizen. The ability to understand complex and interdependent issues, to view problems and opportunities from many perspectives, and to work with those from other fields are qualities in demand. UW-Green Bay Business Administration majors graduate with a distinct advantage over traditional business school graduates.
Emphasis Areas for Business Administration Major:
Finance
General Business (all online courses designed for working adults)
Human Resource Management
Management
Marketing
Supply Chain Management
Why study Business Administration at UWGB?
Personalized instruction from faculty as upper-division classes frequently number fewer than 35 students
Nearly one-half (46%) of Business Administration courses are offered online or in the evenings to accommodate employed students
Great local internship opportunities with well-respected area companies
Considering a Business Administration minor?
The Business minor is designed for students with a major other than a business looking to develop exposure to business concepts to be prepared for a dynamic and ever-changing environment. The Business minor is a great opportunity for students to gain an understanding of key business concepts, thus enhancing their future in either a business or non-business organization. Examples might be students majoring in the sciences that would like to work for a private business, a not-for-profit organization or a governmental entity. This minor will help prepare students for such a challenge.
Considering an International Business minor?
All organizations are influenced by the globalized world we live in today. You need to understand global issues so that you are prepared for a successful career. Studying International Business will help you prepare for a variety of exciting careers in many industries. The language courses you'll take and the international internship or study abroad experience will give you a competitive advantage when you apply for the positions you want.
English Language Requirements
Certify your English proficiency with the Duolingo English Test! The DET is a convenient, fast, and affordable online English test accepted by over 4,000 universities (like this one) around the world.
Similar Courses
Bachelor in Business Administration

Bachelor of Science in Business Administration in Business Data Analytics

Bachelor of Science in Business Administration (B.S.B.A.) with Major in Management and a Concentration in Finance