BSc in
BSc(Hons) in Wildlife Ecology and Conservation Science
UWE Bristol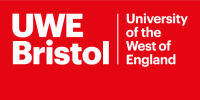 Introduction
Study wildlife from a scientific perspective on this specially-developed degree, created in partnership with Bristol Zoo.
Why study wildlife ecology and conservation?
Conserving biodiversity, and avoiding the mass extinction of species, are huge global challenges.
We need ecologists who can use their skills and scientific knowledge to help tackle these issues and explore new and novel approaches to conserving wildlife.
By looking at the nature of global biodiversity, and the effects of habitat loss and climate change, you can equip yourself with the knowledge and tools you need to make a difference in this field.
Why UWE Bristol?
The BSc(Hons) in Wildlife Ecology and Conservation Science explores wildlife conservation issues at local, national and global levels. Created in partnership with Bristol Zoo Gardens, it gives you unique access to the zoo's expertise.
Mixing theory with practice, you'll delve into the relationship between wildlife and society, and consider the impact of human activities on the living world.
Deepen your knowledge of conservation by carrying out work in natural habitats close to Bristol, including the Severn Estuary, the Cotswolds woodlands and grasslands, the Somerset Levels and Avon Gorge.
Tap into our many links with local conservation organisations, and go on placements, volunteering and where possible, field-based work and residential trips in the UK and overseas.
Choose our sandwich course option to spend your third year on a work placement in this country, Europe or further afield, applying your knowledge to topical conservation issues.
Explore the steps that can be taken to alleviate biodiversity decline, and get the strong foundation you need for a career in conservation.
We are pleased to inform you that Bristol Zoo Gardens plans to expand as they move to their Wild Place location in the next few years. This relocation will enable their team to develop future-facing wildlife conservation projects and education facilities. This puts UWE Bristol in the unique position of being co-creators of this state-of-the-art facility, providing exciting new opportunities for you as a wildlife conservation student.
Where can it take me?
You'll be well prepared to go into a wide range of jobs. You could work in national and international wildlife conservation, conservation consultancy, media and wildlife film-making, wildlife and enterprise, or wildlife conservation research.
As a science graduate, your skills will be highly valued, and you could go into a range of non-science graduate positions.
Program Outcome
Professional accreditation
Accredited by the Institution of Environmental Sciences (IES), this course provides you with the tools to succeed in your future career.
Placements
Students who go on work experience tend to graduate with better degrees. Experience also hones your skills, industry knowledge and professional network, making you a sought-after graduate.
You'll have opportunities to do placements, internships and volunteering.
If you choose the four-year (sandwich) course, you'll spend a year away from the University on a work or study placement after Year two.
Students have worked with organisations including the Royal Society for the Protection of Birds (RSPB), Plymouth Marine Laboratory (PML), Centre for Ecology and Hydrology, Bristol Natural History Consortium, National Trust, ARKive and Kew Gardens.
You could also get overseas experience. Students have worked on the Damara terns in Namibia, and elephants in Africa, kiwis in New Zealand and gorillas in Cameroon.
You'll get help to find a placement and support from department staff and our award-winning careers service.
Fieldwork
Spend a significant part of your time working in the field and getting to know the spectacular landscapes around Bristol.
There are two residential trips including a trip to Dartmoor during Year 1, with optional final-year trips to Cornwall, and the chance to go on an expedition to Cuba or to the threatened forests of Madagascar, where you'll study human-wildlife interactions. Due to the covid-19 pandemic, we may have to run suitable alternatives to these trips.
You'll investigate a range of natural and semi-natural habitats, and develop the practical skills to study wildlife and conservation science in the field.
Career Opportunities
By the end of the course, you'll be well set up for working with national and international conservation organisations, or ecological consultants such as Wildlife Trusts, The Woodland Trust and other non-government organisations (NGOs).
Practical experience in plant and animal survey work, competency at mapping (GIS), and knowledge of monitoring protected species such as great crested newts, reptiles, bats, badgers or water voles are especially valuable in finding rewarding jobs.
If you're interested in conservation education, there are opportunities with the Field Studies Council and other educational organisations.
There are also many options for postgraduate study and research degrees. You could specialise in an area such as wildlife film-making, science communication or environmental consultancy.
Get inspired
Our award-winning careers service will develop your employment potential through career coaching and find you graduate jobs, placements and global opportunities.
We can also help find local volunteering and community opportunities, provide support for entrepreneurial activity and get you access to employer events.
Curriculum
Content
The optional modules listed are those that are most likely to be available, but they may be subject to change.
Year one
You will study:
Life on Earth
The Earth
Field Skills (includes a residential field trip, where possible)
Wildlife and Society.
Year two
You will study:
Environmental and Field Techniques (includes residential trip, where possible)
Conservation in Practice
Ecology and Ecosystem Protection.
Plus optional modules from (the number depending on credit requirements):
Plant Growth and Survival
The Microbial World
Wildlife Ecology.
Placement year (if applicable)
If you study on the four-year (sandwich) course, you'll spend a year away from the University on a work or study placement after Year two.
Depending on which you choose, you'll either complete a placement learning or a learning and development module.
Final Year
You will study:
Research Project or Dissertation Project
Contemporary Conservation Science.
Plus optional modules from (the number depending on credit requirements):
Global Forest Systems
Marine Ecosystems
Professional Practice in Applied Sciences
Primate Ecology and Conservation
Remote Sensing and Geographical Information Systems (GIS)
Science Communication
Sustainable Food Production
Tropical Expedition
Wildlife, Crime and Forensics
Wildlife, Film and Media.
The University continually enhances our offer by responding to feedback from our students and other stakeholders, ensuring the curriculum is kept up to date and our graduates are equipped with the knowledge and skills they need for the real world. This may result in changes to the course. If changes to your course are approved, we will inform you.
This structure is for full-time students only. Part-time students study the same modules but the delivery pattern will be different.
Scholarships and Funding
Your overall entitlement to funding is based on how long the course is that you're registered on. Standard funding is allocated based on the standard number of years that your course lasts, plus one additional year.
You'll apply for funding each year that you study and Student Finance will take into account how long the course is in each year that you apply. So if you register for the four-year course and then transfer to the three-year course, the number of years you can apply for funding will change. Student Finance will reassess your funding based on how many years you have been in study, not just those years for which you received student finance.
Always seek advice before taking any action that may have implications for your funding.