BA in
BA(Hons) in Media Production
UWE Bristol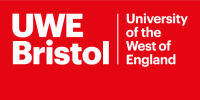 Introduction
Develop strong production and research skills, hone in on your particular areas of interest, and carve out a niche as a digital creative media professional in a fast-paced sector.
Why study media production?
Today's employers are in urgent need of graduates with skills in current practices in media who can produce media content, with a particular focus on digital innovation and emerging technologies.
Studying this subject will give you a broad overview of the industry, as you develop your skills in producing media across a range of formats and platforms from audio to video, and online to broadcasting alongside developing your writing and research capabilities.
You'll learn to think critically and creatively about media and graduate as a multi-skilled, flexible producer and communicator, in a strong position for building a media career.
Why UWE Bristol?
On BA(Hons) Media Production, you will work with experienced creative producers, journalists and researchers, as you explore how digital media is embedded in our lives; develop your digital media production skills; and work in the heart of Bristol's vibrant media production and journalism sectors.
You'll be supported to produce work across different platforms; use industry-standard software and technology, in everything from social video production and live streaming to virtual reality and interactive documentary making; and prepare a strong portfolio oriented towards your chosen career.
Working with leading practitioners in the Digital Cultures Research Centre at the Pervasive Media Studio, there'll be exciting opportunities for volunteering, and the chance to gain valuable insight into the professional landscape you're moving into.
You'll take part in live briefs, masterclasses and research, and have access to placements at organisations like Bristol Post, Bristol 24/7, UJIMA Radio and TechSPARK, and possible paid internships with local media partnerships.
And because you'll be based at Bower Ashton Studios, you'll get to connect with peers from related disciplines, as part of our exciting City Campus.
Where can it take me?
Your expertise in media production, alongside your practical, research and creative thinking skills, will give you the edge in roles as varied as web content production, podcasting and digital media management. You could become a digital media producer or broadcast journalist, or work in social media.
There are opportunities to progress to courses like our MA Journalism, MA Journalism (Audio Docs and Podcasts), and associated MAs.
Program Outcome
Placements
Students who get work experience tend to graduate with better degrees. Experience also hones your skills, industry knowledge and professional network, making you a sought-after graduate.
You'll engage with the vibrant urban and media culture of Bristol. We'll encourage you to take up work placements, internships and volunteering; and our industry contacts include the Pervasive Media Studio, the BBC, South West News Service and many regional media companies.
Work opportunities for students will be published throughout the course and are a great way to build your CV and experience before you graduate.
There's also the option to do a summer work placement or spend a year in work as part of our sandwich year option.
Get help to find your placements and support from department staff and our award-winning careers service.
Career Opportunities
By tailoring what and how you study, you can shape the course towards your chosen career path.
You'll graduate with the skills and experience to work in varied digital production contexts, either in large organisations such as the BBC, Bristol Sport or Aardman or in small to medium-sized media and production companies.
You could go into areas such as web content production, podcasting or digital media management; produce digital content for cultural organisations such as museums, the public sector, charities or corporates; or progress into broadcast journalism, online media production, social media or education.
As this is an industry that's constantly evolving, we'll also prepare you for where the market is heading.
You could go on to do a postgraduate qualification, such as our MA Journalism, MA Journalism (Audio Docs and Podcasts) or associated MAs - or embark on teacher training.
Get inspired
Our award-winning careers service will develop your employment potential through career coaching and find you graduate jobs, placements and global opportunities.
We can also help find local volunteering and community opportunities, provide support for entrepreneurial activity and get you access to employer events.
Curriculum
Content
You will register for BA(Hons) Media Production. As you progress through the course you will have the opportunity to specialise in a specific subject. Depending on your module choices, you could graduate with one of the following awards:
BA(Hons) Media Production
BA(Hons) Media Production (Journalism)
BA(Hons) Media Production (Creative Content).
The optional modules listed are those that are most likely to be available, but they may be subject to change.
Year one
You will study:
Introduction to Contemporary Digital Media
Media Networks
Audio and Storytelling
Writing for Production.
Year two
You will study:
Practical Research Methods.
Plus, depending on your chosen pathway, modules from:
Creative Industries and Cultural Value
Ethics the Law and You
Screen Languages
Participatory Media
Factual Media: Video and TV
Online and Social Media.
Plus, two optional modules from*:
Factual Media: Video and TV
Online and Social Media
Screen Languages
Participatory Media
Factual Media: Video and TV.
*Only if you have chosen the BA(Hons) Media Production pathway.
Placement year (if applicable)
If you study on the four-year (sandwich) course, you'll spend a year away from the University on a work placement after Year two.
During this time students must complete the Professional Development on Placement module.
Final year
You will study:
Professional Practice in Media or Professional Development on Placement
Media Production Project or Dissertation.
Plus, depending on your chosen pathway, two optional modules from:
Locative Media and Situated Storytelling
Photography and Visual Culture
Sound, Image, Space
Newsroom Journalism Practice
Advanced Journalistic Writing
Activism and Media.
The University continually enhances our offer by responding to feedback from our students and other stakeholders, ensuring the curriculum is kept up to date and our graduates are equipped with the knowledge and skills they need for the real world. This may result in changes to the course. If changes to your course are approved, we will inform you.
Scholarships and Funding
Your overall entitlement to funding is based on how long the course is that you're registered on.
Standard funding is allocated based on the standard number of years that your course lasts, plus one additional year.
You'll apply for funding each year that you study and Student Finance will take into account how long the course is in each year that you apply. So if you register for the four-year course and then transfer to the three-year course, the number of years you can apply for funding will change. Student Finance will reassess your funding based on how many years you have been in study, not just those years for which you received student finance.
Always seek advice before taking any action that may have implications for your funding.