BA in
BA(Hons) in Media Communications
UWE Bristol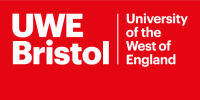 Introduction
This course equips you with a deep understanding of media culture so you can communicate effectively between media makers, organisations, their clients and end users.
Why study media communications?
Graduates with strong digital media production and research skills are highly sought after in the cultural and media communications sectors.
By gaining insight into the development of our contemporary, globally-connected media landscape, you'll learn to develop your own media content, and become highly adept at communicating with diverse audiences.
Why UWE Bristol?
BA(Hons) Media Communications is for students looking to build their creative media skills, by understanding and researching audiences, and communicating ideas effectively to them.
You'll design your own projects and work with our external partners in Bristol's unique cultural and media industries to create a portfolio of work-oriented to your chosen career.
Study a mix of theory, production and research-based modules, and carry out coursework, developing your confidence through writing, research, production, project design and coordination.
Develop enterprise skills and strong self-reliance, and gain the confidence and flexibility to adopt digital media innovations just over the horizon.
The course is immersed in diverse industry collaborations that link students to the city's key creative media makers and cultural organisations, including Watershed, the Pervasive Media Studio, the Bristol Festival of Ideas, and the Arnolfini and M-Shed museums.
Showcase your work to talent scouts and potential employers at the final year degree show, and focus on one of four specialist pathways, to reflect your interests and career plans.
Where can it take me?
The pattern of work placements and graduate destinations our students pursue represent a wide range of careers both within and outside the media sector.
Graduates go on to work as media campaign producers and coordinators for charities, or in social media marketing for enterprises. Others take up project management in areas such as broadcast and online media production, museums and education.
Graduates can also progress to postgraduate study on courses like our MA Curating.
Program Outcome
Placements
In the summer break of year two, you can take a work placement for up to 20 days or equivalent (this is a requirement for applying to study the Work Placement and Experience module in the final year).
Students will also have the opportunity of working with external partners in their final year as part of the Communication Live Brief module.
If you choose the four-year (sandwich) course, you'll spend a year away from the University on a work placement after year two. Your placement will be at least 26 weeks long and relevant to your course.
Students who get work experience tend to graduate with better degrees. Experience also hones your skills, industry knowledge and professional network, making you a sought-after graduate.
Bristol's approach to media culture and production is unique. Discover a vibrant mix of media arts, innovation and activism and engage with the local creative and cultural industries throughout the course.
Get help to find placements and support from department staff and our award-winning careers service.
Fieldwork
You'll explore the region, conducting research that draws on Bristol's cultural and media scene, at no extra cost to you.
You can also attend optional research trips to cultural events, exhibitions or festivals to supplement your coursework-based field research.
Career Opportunities
Graduate with the skills, research and content development experience to work in a range of media-related organisations.
Your skills will be relevant across a broad variety of professional media production contexts, including marketing and promotions, community media, the small to medium enterprise sector, the heritage and museum sector and the charity sector.
Get inspired
Our award-winning careers service will develop your employment potential through career coaching and find you graduate jobs, placements and global opportunities.
We can also help find local volunteering and community opportunities, provide support for entrepreneurial activity and get you access to employer events.
Curriculum
Content
You will register onto BA(Hons) Media Communications. As you progress through the programme you will have the opportunity to specialise in a specific subject. Depending on your module choices, you could graduate with one of the following awards:
BA(Hons) Media Communications
BA(Hons) Media Communications (Campaigns)
BA(Hons) Media Communications (Public Relations).
The optional modules listed are those that are most likely to be available, but they may be subject to change.
Year one
You will study:
Contemporary Digital Practice
Network Culture
Communication Contexts.
Year two
You will study:
Researching Media Cultures
Communication Practice.
Plus, two modules (depending on your chosen pathway) from:
Communicating for Change
Campaigning Contexts and Environments
Reputation Management
Social Media Management.
Plus, two optional modules from*:
Engaging Audiences
Creative Cultural Research
Screen Media.
*only if you have chosen the BA(Hons) Media Communications pathway.
Placement year (if applicable)
If you study on the four-year (sandwich) course, you'll spend a year away from the University on a work placement after Year two.
During this time students must complete the Professional Development on Placement module.
Final year
You will study:
Work Experience or Communications Live Brief
Dissertation or Media Project.
Plus, two modules (depending on your chosen pathway) from:
Creative Campaigns
Advocacy and Activism
PR Campaign Skills
Crisis Communications.
Plus, two optional modules from*:
Automatic Society
Music Cultures
Image Cultures.
*only if you have chosen the BA(Hons) Media Communications pathway.
The University continually enhances our offer by responding to feedback from our students and other stakeholders, ensuring the curriculum is kept up to date and our graduates are equipped with the knowledge and skills they need for the real world. This may result in changes to the course. If changes to your course are approved, we will inform you.
Scholarships and Funding
Your overall entitlement to funding is based on how long the course is that you're registered on.
Standard funding is allocated based on the standard number of years that your course lasts, plus one additional year.
You'll apply for funding each year that you study and Student Finance will take into account how long the course is in each year that you apply. So if you register for the four-year course and then transfer to the three-year course, the number of years you can apply for funding will change. Student Finance will reassess your funding based on how many years you have been in study, not just those years for which you received student finance.
Always seek advice before taking any action that may have implications for your funding.