BA in
BA (Hons) in International Management Studies with European Languages and Society
University of Stirling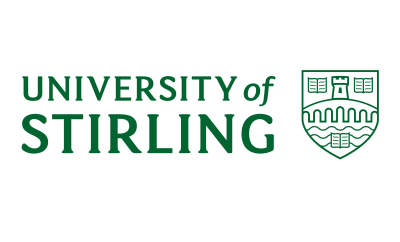 Key Information
---
Campus location
Stirling, United Kingdom
Application deadline
Request info
Earliest start date
Request info
* For up-to-date fee information, please see website.
Introduction
Overview
Multilingual graduates with a firm grasp of business and marketing are highly sought-after in the global job market. Bringing together these valuable skills, our course in International Management Studies with European Languages and Society is perfect preparation for a range of exciting career opportunities.
Top reasons to study with us
#1 2nd in Scotland, top 20 in the UK for Marketing (Complete University Guide 2023)
#2 Benefit from our extensive network of Study Abroad partnerships in Spain, Latin America, France, Switzerland or Canada for an integral Semester Abroad
#3 2nd in Scotland and 3rd in the UK for Iberian Languages (The Times and Sunday Times Good University Guide 2023)
Curriculum
The course combines key aspects of Business, Management and/or Marketing with the opportunity to study Spanish and/or French. Alongside your language studies, you'll learn about the economic, political, social and cultural environment in which international business is conducted. You'll also have the freedom to learn an additional language, or take modules in Law, Politics, Accountancy or Economics – tailoring the specifics of your course to match your own personal ambitions.
As a student, you'll benefit from the University of Stirling's combined excellence in teaching both modern languages and Business, Management and Marketing. Everything you learn will be put into practice thanks to extensive opportunities to study and work in Latin America, Spain, France or another French-speaking country. This time abroad gives you a chance to experience just how valuable your new language and business skills truly are, even before you graduate.
Course details
You'll study three subjects throughout your degree. There are two compulsory pathways, namely a language (either French or Spanish) and a Business/Marketing pathway. In addition, a third pathway is chosen from one of the following: a second language, Politics, Finance, Business Law or Economics.
Teaching
You'll be taught through a mixture of lectures, seminars, tutorials, small group language classes, computer-based workshops and case studies. In addition, as part of your language studies, weekly written and spoken language classes taught by our team of native language assistants in French and/or Spanish encourage rapid progress.
Study abroad
Students on this programme usually spend Semester 6 studying at a university in Spain or Latin America or at a University or business school in France or at one of our other partners in Quebec, Morocco or Switzerland. Please note that some elements of Study Abroad can change over time and we keep students updated on these changes via regular communication from the Programme Director, as well as via our International Office.
For students studying both French and Spanish who are eligible for the British Council English Language Assistantship scheme, an assistantship would fulfil our residence requirement for one language and you would then normally spend Semester 6 in the country of the second language. Students of French and Spanish who do not undertake an assistantship will be required to fulfil our minimum residence requirement (usually 4 weeks spent in a French or Spanish-speaking country). This minimum residence is undertaken at the student's own expense and during vacation time. Often this involves studying at a private language school but we have also had students who have found paid employment or internships during this period. The IMELS Programme Director and our dedicated Study Abroad Advisors in French and Spanish are happy to hear from students who have suggestions for how they want to fulfil the minimum residence requirement.
Students who are only taking one language may also apply for assistantships as well as undertaking the compulsory Semester Abroad in Semester 6.