Bachelor in
Bachelor in Communication Studies
Upper Iowa University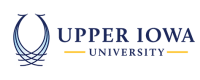 Introduction
Why study Communication Studies?
As a Communication Studies major at UIU, you will learn about the central role communication has in our lives. You will have the opportunity to learn to identify, analyze, and evaluate various communication goals and successfully adapt messages to the demands of complex situations. As a global citizen, you will learn to understand, value, and manage diverse communication behaviors associated with people from other groups, organizations, and cultures.
Curriculum
Emphasis areas
Communication Studies
All Communication Studies emphasis areas build on a common core of courses: public speaking, communication theory, business and professional communication, and communication and media ethics. Students then select an emphasis area in which they want to specialize and apply this knowledge. Students may also select a minor in communication studies or journalism. Students may not get credit for taking both minors.
Mass Media
Students seeking careers in print and digital journalism should enroll in the journalism emphasis program. This emphasis offers learning and hands-on experience in reporting and editing in traditional print and 21st-century digital news; this includes writing features, blogs, tweets, and other social and online news media. Coursework includes theory and philosophy of "new journalism" as it has played out in the 21st century; press freedom and the First Amendment; ethics and responsibilities of journalists; the relationship between media and culture; professional standards of journalism, traditional and changes in the 21st century; and the function of news vs tabloid in 21st century America.
This emphasis provides students with a firm grounding in traditional media as it has changed for the needs of a digital news culture. The emphasis also provides students opportunities to engage in technical and professional writing, critical thinking, ethical research skills, and effective interviewing skills.
Students with an emphasis in journalism are prepared for careers such as but not limited to reporter, editor, author, copywriter, media interviewer, scriptwriter, proofreader, news writer, news editor, news service researcher, professional blogger, and professional tweeter.
Sports Communication
Students will prepare to work professionals in sports media and other communication fields. Students will benefit from a network of on- and off-campus internship opportunities with teams, clubs and sports agencies to better comprehend and take advantage of the mutually dependent relationship between sports, media, and the business aspect and fandom of sports. As communications professionals, students gain competence in print, broadcast and digital/internet writing, research, and general communication theory, as well as a background in sports law, administration, and marketing. Students also gain an understanding of social media and ethical responsibility, both of which are imperative for the sports communication professions.
Communication Studies is offered at the following Upper Iowa University locations:
Residential Fayette campus
Select education centers
Online Program
Select international centers
Program Outcome
As communication professionals, you will gain competence in the theoretical and ethical foundations that inform research, organizational, and professional practices. A major in communication studies will prepare you for a professional career in government, industry, corporate communication, customer services, training and development, human resources administrator, public information officer, public relations, community action director, and high school or college teacher.
English Language Requirements
Certify your English proficiency with the Duolingo English Test! The DET is a convenient, fast, and affordable online English test accepted by over 4,000 universities (like this one) around the world.