BSc in
Bachelor of Science in Mining Engineering
University of Utah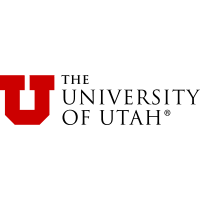 Scholarships
Explore scholarship opportunities to help fund your studies
Introduction
Program Description
Mining engineers design, develop, and manage systems for obtaining useful minerals from the Earth. Successful completion of the undergraduate mining engineering curriculum qualifies the student for a professional career in valuation and development of mineral properties, design, and management of mine systems, as well as in research and consulting. Research and instruction facilities include laboratories for rock mechanics, ventilation, mine aerosols, mine reclamation, mine water, explosives, and computer applications.
What is Mining Engineering anyway?
Mining provides the raw materials and energy resources needed to sustain modern civilization. The mining curriculum combines basic engineering subjects, topics in geology and essential courses in mining to prepare graduates to discover, evaluate and develop mineral deposits. Graduates of this program design, operate, manage, and reclaim mines and mining facilities in a profitable, safe, and environmentally responsible manner. A strong global and domestic economy requires innovative, well-trained engineers to meet the ever-increasing demand for energy and mineral resources. On average, every person in the U.S. requires approximately 45,000 pounds of mineral products each year.
Don't Mining Engineers only work in underground coal mines?
While most people think mining engineers only work in remote mining camps, far from any city, the fact is that a degree in mining engineering prepares you for diverse career opportunities. Some students do choose to pursue a career in the coal industry however there are many other options available to a Mining Engineer from Mine Planning & Design; Safety and Health, Materials Handling; Rock Mechanics; Blasting; Environmental Protection; Reclamation; and even Management.
Why Major in Mining?
Small Classes

Faculty interested in your success

Computer lab with up-to-date mining software

Attend annual professional meetings

Participate in field trips to mine sites your freshman year

Be actively recruited by mining companies that come specifically to our department

Be hired for paid summer internships at mine sites around the U.S.
Admission Requirements
High school students seeking a degree in mining engineering should complete as many courses as possible in mathematics, English, physics, chemistry, and mechanical drawing. Entering freshmen normally begin their first year with calculus and chemistry. Deviation from this pattern usually increases the time required to complete the suggested four-year program.
Graduation Requirements
A minimum cumulative GPA of 2.20 must be maintained from all MG EN courses.
Career Opportunities
A Bachelor of Science (B.S.) degree in Mining Engineering provides students with a versatile education that opens many professional opportunities including:
Mine Design - Mine Production - Corporate Management - Mine Product Marketing
Starting salaries are between $60,000 and $70,000 yearly.
Graduates are in high demand and receive 2-3 job offers after graduating.
English Language Requirements
Certify your English proficiency with the Duolingo English Test! The DET is a convenient, fast, and affordable online English test accepted by over 4,000 universities (like this one) around the world.