Bachelor in
Bachelor in Business Administration And Management
University of Trieste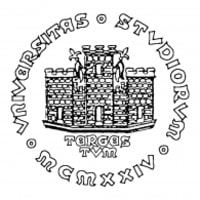 Scholarships
Explore scholarship opportunities to help fund your studies
Introduction
Economics studies the trade of limited resources among people.
This activity involves institutions - businesses - that together with people constitute the economic system on which our society is based.
Firms and people act within the boundaries of rules, the legal system that ensures the orderly development of communities from which they originate.
Finally, studying and managing economic events increasingly requires proficiency in quantitative tools to select and analyze data.
Who is the ideal candidate for this program?
students that are inquisitive and interested in firms from all perspectives (production, distribution, management, funding, accounting, internationalization, entrepreneurship, etc.)
students motivated by the desire to understand economic events through a multidisciplinary approach
students that wish to play an active role, in their personal and professional future through the creation of welfare for society.
For these students, we have built a program with two primary educational objectives:
the understanding of production as an economic phenomenon and the organizations involved, using the typical tools offered by economics, business, law and quantitative disciplines
the development of a business-oriented and managerial culture allowing a critical appraisal of the constant changes in which organizations and economic systems are involved, also with a view to managing and controlling such events actively.
How is this program designed?
This Degree Program offers one curriculum entirely taught in English - Business and Management - together with two Italian curricula.
After an initial set of basic courses, the program offers a broad range of choices between alternative topics in order to increase students' specialization.
In addition to classroom lectures, students are also engaged in applications and case studies, simulations, workshops, presentations by experts (entrepreneurs and managers), internships in firms, and study periods abroad in foreign universities.
Enrollment in our degree programs is limited to a maximum number of students. Prospective students must take a test to assess their current preparation. The test result will be registered on the admission ranking list.
From the academic year, 2018-19 the CISIA English TOLC-E test is required.
Course Objectives
Depending on the particular specialization chosen, the course aims to provide students with:
fundamental economic, business, legal and quantitative knowledge to understand effectively from both a domestic and an international point of view the production process and the organizations involved in this process
an effective economic and business culture in order to understand in detail the considerable changes currently occurring in firms and in the management of economic activities in the face of global competition.
Through a program centered on an overall and inter-functional vision of the 'business' phenomenon, students acquire the skills to understand the range of problems that firms face. Depending on the courses chosen, they will acquire:
competence in the main topics in international business administration and an analysis of company operations in integrated markets
an understanding of the main corporate economic tools used in business administration and control in domestic and international private and public sector firms working in the manufacturing, commercial and service sectors
the required expertise to take the professional qualifications granting access to the recognized economics professions.
To satisfy these objectives, five areas of study have been identified which jointly contribute to the realization of the learning objectives:
Area 'Business administration and management'
Area 'Economics
Area 'Quantitative studies'
Area 'Legal studies'
Area 'Culture and General and applied learning'
Entry requirements
The level of preparation required for this program is typically that offered by secondary education courses.
In particular, given the broad range of subjects in the program (economic, business, quantitative and legal studies), deductive reasoning skills are preferred.
To ensure an adequate level of preparation, the program requires students to take a compulsory test.
If the outcome is unsatisfactory, additional educational requirements (OFA) must be fulfilled.
For the English curriculum - Business and Management – students must demonstrate proficiency in the English language at least to level B2.
From the academic year 2018-19, the required test is the TOLC-E (CISIA Online Test for Economics) administered by CISIA (The University Consortium of Integrated Access Systems) that assesses preparation and ranks students on an admission list.