Bachelor in
Bachelor of Public Relations
University of the East (Universidad del Este (UDE))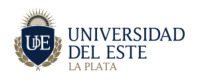 Scholarships
Explore scholarship opportunities to help fund your studies
Introduction
Career objectives
To train ethical professionals, entrepreneurs, suitable and trained to work on the design of relationship and communication strategies with different audiences, whether for public persons or in the field of private, public or public organizations. civil society.
Provide the necessary tools for Public Relations professionals to extend the fields of competence of the discipline, both in relation to dependency and in personal undertakings, in relation to the analysis and execution of actions that take into account the identity and the image of people and organizations.
Guide students to be professionals who perform with solvency in the planning, coordination, execution, monitoring and control of communication strategies, which take into account the different concerns of the career such as digital communication, identity, image, ceremonial, events, among others.
Prepare students for the changes that continually take place in the advertising world.