Bachelor in
Bachelor of Music in Classical Music Performance: Vocal Arts
University of the Arts Helsinki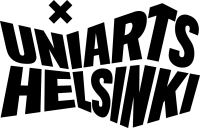 Introduction
The leading degree program of its field gives students the professional skills needed in working in demanding soloist roles and as a professional vocal teacher.
Why study here?
Come and study at one of the best performing arts universities in the world. Through your studies, you will gain a professional-level ability in vocal skills, artistic capability, and musical understanding. Music and drama studies are part of education on all levels. You will also regularly have the chance to participate in master classes taught by international guest teachers.
Content and objective of the program
This programme is a combined 3-year Bachelor's and 2,5-year Master's degree. As a bachelor's student, you will study not only singing but also piano, vocal chamber music, expression techniques, music theory, aural skills, and music history, as well as pedagogy and languages.
You can also choose to complete the required amount of pedagogical studies to fulfill the requirements for working as a teacher. Through your voice pedagogy studies, you will gain theoretical and practical insight into vocal lessons, vocal coaching methods, and vocal physiology. During teaching practice, you will get the chance to teach practice pupils under the supervision of a supervising teacher. You will develop your pedagogical vision by observing classes and working on your teaching portfolio.
You can also choose courses organized by the other two academies of the University and complete so-called joint studies that are available for all students.
Teachers
Our teachers are some of the best experts in their respective fields. In addition to the permanent teaching staff, the program welcomes international top experts as guests on a regular basis.
Program Outcome
A student who has completed a Bachelor's degree is expected to have attained the vocal, artistic and practical competence to undertake professional duties as a vocal soloist; to have gained the capability to work and practice independently, and to have formed an understanding of the comprehensive and communicative nature of vocal art; to be able to acquire, interpret and apply information concerning vocal music; and to be familiar with the basics of voice pedagogy.
Scholarships and Funding
50 % discount on the tuition fee for the first year (awarded for all new students who apply).
After that 50 % or 100 % discount is awarded to selected students based on the students' academic success.
No grants to cover living costs.