Bachelor in
Bachelor of Engineering Honours - Software Engineering
University of Sydney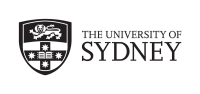 Introduction
Learn all aspects of software production, from strategy and design to coding, quality and management. Develop knowledge in programming and computer languages, data structures, algorithms and databases, data-centric computing, operating systems and software project management.
Professional accreditation
This course is accredited by Engineers Australia. Our graduates are recognised internationally through the Washington Accord of the International Engineering Alliance.
Why study with us?
One-year exchange programs are available with partner universities in Europe, Asia and North America.
We're ranked 45th globally for engineering and technology (2022 QS University Rankings by Subject).
Our graduates are ranked 1st in Australia and 4th globally for employability (2022 QS Graduate Employability Rankings).
We've invested over $200m into our new engineering and technology precinct to support leading research and student learning.
Access to more than 1200 industry, not-for-profits and government partners to gain real-world work experience before you graduate.
Ideal Students
Software engineering is ideal for creative and analytical thinkers who enjoy coding and teamwork. You'll have a multitude of career options, including information security specialist, database programmer, system test engineer, web developer and software analyst.
Scholarships and Funding
International student scholarships
For students from other countries
Whether you are an undergraduate, postgraduate coursework student, or a postgraduate researcher, we have an array of scholarships that could be right for you.
Bachelors and honours
We're dedicated to supporting you throughout your time at university and offer a variety of scholarships for international undergraduate students.
Postgraduate coursework
We're eager to help you take the next step in your career and have a wide range of scholarship options to support your postgraduate study.
Postgraduate research – international
We're committed to fostering the best and brightest researchers, and have a wide range of scholarship options to support international research students.
Faculty scholarships
Bachelors and honours scholarships
Browse scholarships for international students in your faculty or University school.
Curriculum
What you'll study
The Bachelor of Engineering Honours (Software Engineering) is an undergraduate coursework program that will give you knowledge of how to design and develop computer games, business applications, operating systems and network control systems. This course is accredited by Engineers Australia and other major professional engineering institutions.
You will complete degree foundational core units in mathematics and computing, along with a suite of multidisciplinary project units. You will also complete stream core and specialist elective units in software engineering, and can choose to complete an optional specialisation.
Additionally, you will complete elective units as needed to make up the requirements of the course from either the Engineering disciplinary pool or the shared pool. In your final year, you will complete an honours thesis in software engineering.
Throughout your degree, you will undertake professional engagement activities as part of the Professional Engagement Program, including engineering work experience in the final year.
Professional practice
Our award-winning Professional Engagement Program (PEP) is designed to allow students to contextualise their learning, enhance their own professional development, and build the foundations of a strong professional engineering career.
It consists of two main components; a series of zero credit point units of study completed each semester and 600 hours of professional engagement integrated continuously throughout the degree.
The required professional engagement is flexible in nature and can be customised to a stream or area of interest, however, the below minimum requirements must be met within the total:
a minimum of 70 hours of non-engineering focused activities (volunteering, casual or part-time work, employment skills, mentoring and/or development of transferable skills)
a minimum of 200 hours of engineering-focused activities (industry projects, site visits, guest lectures, interviews, seminars, conferences and/or research)
a minimum of 200 hours of engineering work experience in the industry (typically in the final year). This is the mandatory work component.
The following mandatory work component must be completed as part of the award requirements and is undertaken as part of PEP.
Mandatory work hours
This course requires you to complete the following number of work hours:
200 Total hours
Career Opportunities
As a graduate, you will have the knowledge and skills to pursue a career in such areas as:
Software analyst and engineer
Information security specialist
Artificial intelligence
Control systems
Database programmer and management
Information technology
Internet programming
Language compilers
Web developer
Multimedia and telecommunication software systems
Real-time software engineering
Reliable biomedical systems