Bachelor in
Bachelor in Chemistry
University of SS. Cyril and Methodius in Trnava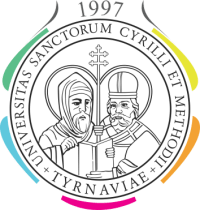 Scholarships
Explore scholarship opportunities to help fund your studies
Introduction
Graduates of the chemistry study program are able to perform qualified technical work that occurs in various chemical, environmental and health research and operational facilities.
At the same time, graduation at the first stage creates the prerequisites for continuing the study at the second level of the same field, but also for some from those related fields of study.
Hans Reniers / Unsplash
Faculty of Natural Sciences
State-of-the-art laboratories allow students to work independently in connection with the needs of the practice.
We organize popular evenings "Science in the Centre" for students, teachers and the general public. In an informal atmosphere of the coffee bar, excellent scientists popularize Science in an interesting way.
The Faculty of Natural Sciences was ranked 10th in the "best-paid graduates" ranking, and 9th in the "graduates most attractive to a potential employer" ranking.
At regular intervals, the "Vševed Student Club" shows in the form of lectures, discussions, workshops, how science can be varied and interesting.
Annually, 15% of the best students can receive a motivational scholarship for excellent academic achievements
Every year, the Faculty organizes the student research conference "Applied Natural Sciences".
Tuition fee
2.500 €/academic year

More information: prof. Alžbeta Marček Chorvátová, [email protected]