Bachelor in
Degree in in Mechanical Engineering
University of Southampton Malaysia
---
Campus location
Johor Bahru, Malaysia
Study format
Blended, On-Campus
Tuition fees
MYR 320,188 / per year **
Application deadline
Request info *
Earliest start date
Request info
* Deadline above for international students
** Malaysian Students; 303,688 MYR
Scholarships
Explore scholarship opportunities to help fund your studies
Introduction
Study a top Engineering degree in Malaysia & the UK for 60% of the cost
Our undergraduate degree courses in Engineering allow you to study for two years at our safe and modern campus in Iskandar Puteri, Johor, and two years in Southampton, UK, for 60% of the cost of studying in the UK alone*.
We also offer generous scholarships, including a 100% first-year fees discount for top-achieving applicants.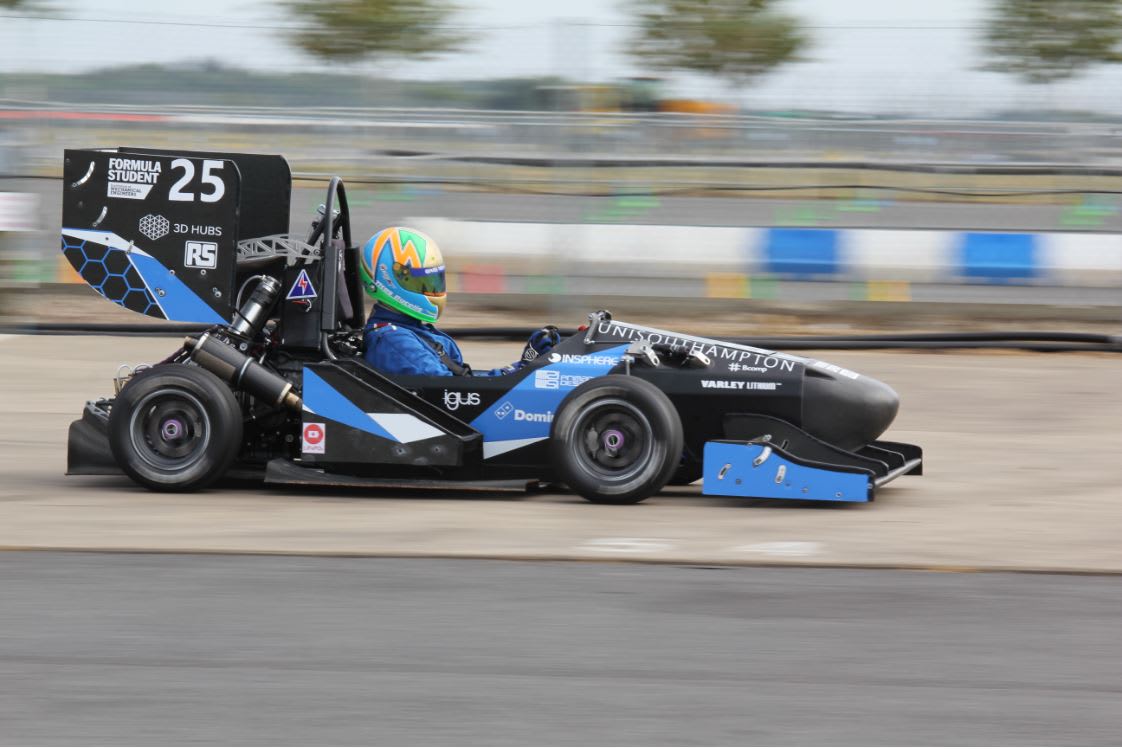 Mechanical Engineering is a dynamic fireld of study that encompases engineering, physcis, mathematics and materials science discplines. Churned together, these pave the way for engineers to design, analyse, manufacture and maintain mechanical systems. It stands till today as one of the oldest and broadest fields in engineering and is evergreen in its relevance to society. Your best path towards becoming an engineer lies with Southampton because:
You are granted access to world-class facilities including our wind tunnel complex, used by Formula One teams and Olympic athletes.
Our degrees accredited by the Institution of Mechanical Engineers (IMechE) in the UK.
You will be tasked with design projects in each year of study to develop valuable engineering capabilities.
Our MEng Mechanical Engineering programmes provide a route to Chartered Engineer (CEng) status, recognised by international bodies including the Board of Engineers Malaysia via the international agreement known as the Washington Accord.
Students on the split-campus programme (2 years in Malaysia and 2 years in the UK) are offered the same course content and teaching quality as students in the UK for all four years
Entry Requirements
Successful applicants typically have AAA or above at A level in Mathematics, Physics and one other (except General Studies and Critical Thinking).
Pass in science practical assessment is required where applicable. The equivalent to that would be IB: 36 points overall, 18 at Higher Level including 6 in both Higher Mathematics and Higher Physics
Sijil Tinggi Persekolahan Malaysia (STPM): AA in Mathematics and Physics plus A in one other subject
Unified Examination Certificate (UEC) – Senior Middle Level: Students studying Science track in English with minimum 4 As including Mathematics I and II and Physics (not including Art, Chinese, Malay or Mathematics)
Diploma in Mechanical Engineering (Aeronautics), Universiti Teknologi Malaysia (UTM): First-year entry with minimum GPA of 3.4
Monash University Foundation Year: Minimum of 310 overall with 80 per cent average in Mathematics and Physics, and subject to attending an extended technical induction programme
English language qualifications: Band 1C, IELTS 6.5 overall with at least 5.5 in each component.The equivalent to that would be IB: 36 points overall, 18 at Higher Level including 6 in both Higher Mathematics and Higher Physics
Programme structure
You can either choose to retain a broad-based study path with our MEng Mechanical Engineering or to select one of our 10 specialised degrees. The 10 areas for specialisation are:
Acoustical Engineering
Advanced materials
Aerospace
Automotive
Biomedical Engineering
Computational Engineering and Design
Engineering Management
Mechatronics
Naval Engineering
Sustainable Energy Systems
You will learn through a combination of lectures, tutorials, laboratory experiments, coursework, problem-solving exercises and individual and group projects. Our degrees integrate design projects and the development of design skills within each year of study. Practical work enables you to gain hands-on experience and develop the critical skills and judgment needed for your future career. Our teaching follows the semester pattern of our UK campuses. Two semesters begin at the end of September and January, with examinations in January and May.
Each module contributes to your final degree. Should you choose to exit this programme after successfully completing three years of study, you will be eligible for a BEng qualification. The BEng route develops the same core skills as the MEng, however by choosing the MEng you will study a more extensive range of subjects at an advanced level.
Years 1 and 2 in Malaysia
The first two years are the same across our Mechanical Engineering degrees. You will learn the essential principles of mechanical engineering, as well as law and management, systems design, and modelling and computing, in order to take a product from initial concept to the marketplace.
Years 3 and 4 in the UK
In year three you will carry out an individual design or research project, which brings together the concepts and skills you have learned. You will also carry out additional module options.
In year four you will take advanced modules related to your chosen degree and participate in a major group design project, applying your engineering knowledge to a design problem.
Our fourth-year group design projects are often linked to current research activities or sponsored by industry. Previous projects have included the design and manufacture of a wall-climbing robot with surveillance capabilities and a lower-limb exoskeleton for rehabilitation.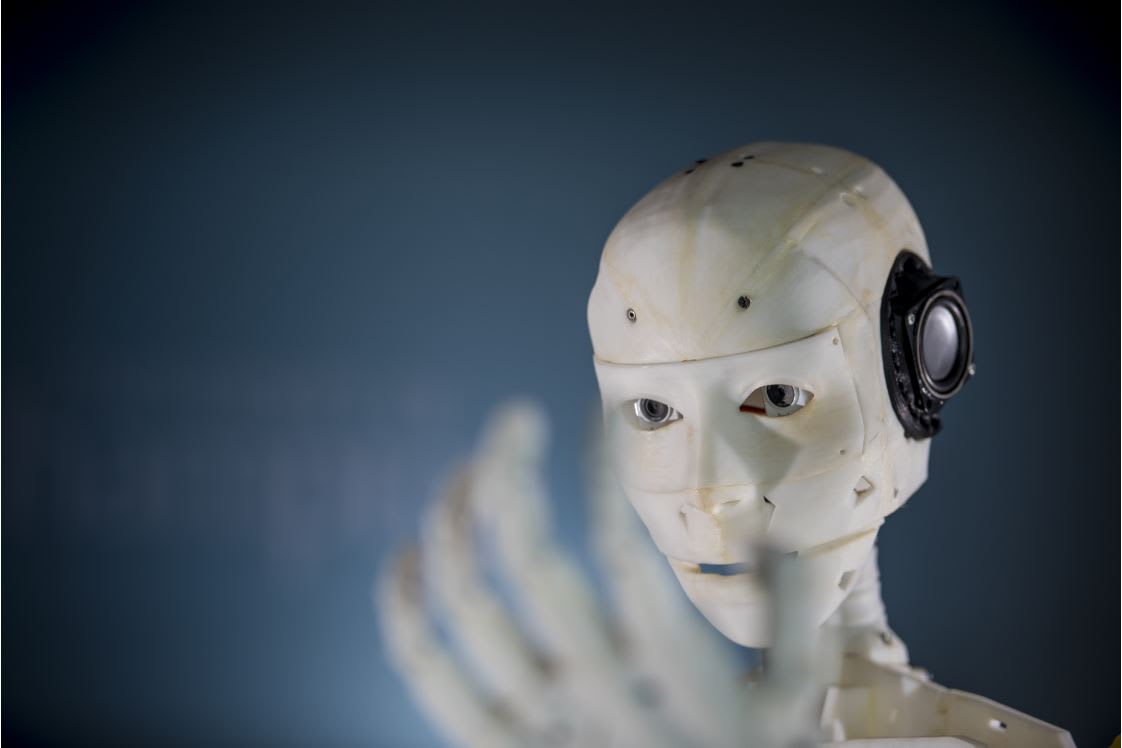 Mandatory modules
Year 1
Design and Computing
Electrical and Electronic Systems
Mathematics
Mechanics, Structures and Materials
Mechanical Systems Analysis
Thermofluids
Year 2
Electronics, Drives and Control
Engineering Management and Law
Fluid Mechanics
Materials and Structures
Mathematics
Mechanics, Machines and Vibration
Systems Design and Computing
Thermodynamics
Year 3
Engineering Design with Management
Individual Project
Manufacturing and Materials
Year 4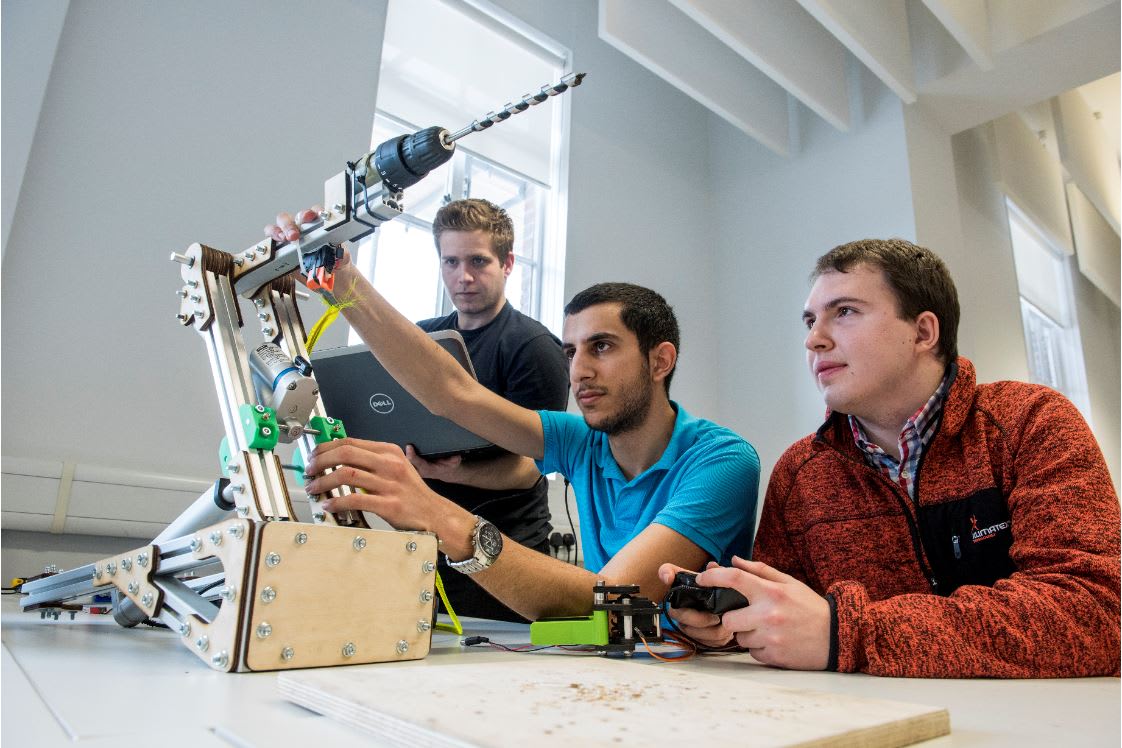 Career opportunities
Recent graduates are employed at organisations including: Aston Martin Lagonda, Dyson, Jaguar Land Rover, Malaysia Airlines, Rolls-Royce, and Siemens. Our programmes offer a route to chartered status and are accredited* by the Institution of Mechanical Engineers. Links with industry are strong throughout your degree, with opportunities ranging from careers talks, through to projects led by organisations such as Siemens.
We are:
A founding member of the Russell Group
A top 20 UK university (The Times and Sunday Times Good University Guide 2020)
A top 100 global university (QS World University Rankings 2021)
No. 4 for Mechanical Engineering - (The Times Good University Guide, 2020)
No. 1 for Electrical & Electronic Engineering - (The Guardian University Guide, 2021)
No. 7 in the UK for Aeronautics and Astronautics – (The Complete University Guide 2021)
Targeted by top employers