Bachelor in
BEng (Hons) Acoustical and Audio Engineering
University of Salford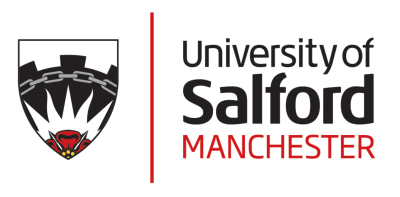 Key Information
---
Campus location
Salford, United Kingdom
Tuition fees
GBP 16,380 / per year *
Application deadline
Request info
Earliest start date
Sep 2024
* international students; GBP 9,250 - home students
Introduction
Acoustics explores the physics of sound and the psychology of how people react to noise and vibration. Prepare for a rewarding future career where you can create a better-sounding world with our BEng (Hons) Acoustical and Audio Engineering degree.
For over 60 years Salford has pioneered acoustics teaching and research and is recognised by the UK Institute of Acoustics with a route to Chartered Engineer status meaning you will be taught to the highest industry standards. Led by research-active practitioners, you'll complete practical experiments in our acoustic facilities, and discover the amazing number of ways that sound and acoustics impact our everyday lives.
We use interactive and engaging small-group teaching styles to guide you through this creative area of science and engineering. Our carefully designed modules embed theoretical knowledge and creative application so you can nurture your transferable skills to become a world-class acoustic and audio professional.
You will:
Explore the science of sound as you complete experiments and projects using world-class acoustics facilities and laboratories
Discover the acoustic design principles behind smartphones, cars and loudspeakers, as well as recording studios, public places and live venues.
Include a placement year to apply your knowledge and develop additional transferable skills
Ideal Students
This is for you if...
You are passionate about sound, with a strong background/interest in science and audio technology
You enjoyed mathematics or physics at school/college and like using technology for problem-solving
You want a degree with professional status, with the opportunity to take your studies to the postgraduate level
Curriculum
Across three years of study, our course curriculum will embed theoretical knowledge and provide outlets for creative application. During your studies, you will develop technical skills using industry-standard software and equipment in our world-class laboratories and studios to measure and analyse noise and vibration.
Building a strong understanding of analogue electronics, mathematics, computing and audio systems in year one, you will progress to explore digital signal processing and microphone and speaker design in year two. In your final year, you can personalise your study path by choosing from optional modules in areas such as speech, room acoustics and noise control.
Learning experience
Located just over a mile away from Manchester, we are one of the few universities to offer an Acoustics and Audio degree course in the UK. With strong industry connections surrounding our Peel Park campus, you can gain practical experience and network with industry experts.
In year one, The Introductions to Acoustics module offers to teach a range of concepts so that you can gain practical measurement skills and analyse acoustic devices and technologies which rapidly change over time. Our specialist equipment, variety of audio measurements, and modules will leave you confidently able to interpret data to solve sound-related issues.
Having the ability to apply techniques is at the heart of engineering, so you will spend lots of time in our studio and laboratories. We also involve you in a small group design project, working to find a creative solution to an issue which provides you with practical hands-on learning so that you are fully prepared for life in the real world.
Industry placement
On this course, you will have the option to take an industry placement year between years two and three. Although you will be responsible for securing your placement, our tutors will support you in finding a role, and monitor your progress throughout. By successfully completing a placement year, you can also add 'with professional experience' to your final degree award.
Industry placements are an excellent way to enhance your CV, gain hands-on work experience and build industry connections. We often find that our Acoustical and Audio Engineering placement students achieve higher final-year grades.
Year one
Introduction to Acoustics
Analogue Electronics
Mathematics (Acoustics)
Acoustics Laboratory
Studio Production
Signal Chain Theory
Year two
Digital Signal Processing
Microphone and Loudspeaker Design
Principles of Acoustics
Industrial Studies and Career Management
Group Design Project
Electromagnetism
Year three
Choose two modules from the following group:
Room Acoustics
Digital Signal Processing and Machine Learning
Psychoacoustics and Musical Acoustics
Noise and Vibration Control
Plus two further modules from the following group:
Computer Simulation for Acoustics
Environmental Noise Measurement and Modelling
Measurement Analysis and Assessment
Immersive Sound Reproduction
Career Opportunities
Successfully completing an acoustical and audio engineering degree course can put you in a great position to take a leading role in the diverse world of sound, music production, acoustics and audio. With a growing number of opportunities in areas such as environmental noise measurement, loudspeaker system design for music venues and noise control, there are exciting and emerging career fields to consider
Audio and acoustics graduates often develop careers as acoustic consultants improving the sound of buildings or reducing noise, product developers carrying out research and development in an industry or university setting, and audio software engineers in broadcast and gaming. Our graduates have progressed their careers in roles with Arup, Apple, Dolby, Jaguar Land Rover, Thales, NHS, and Sandy Brown Associates.