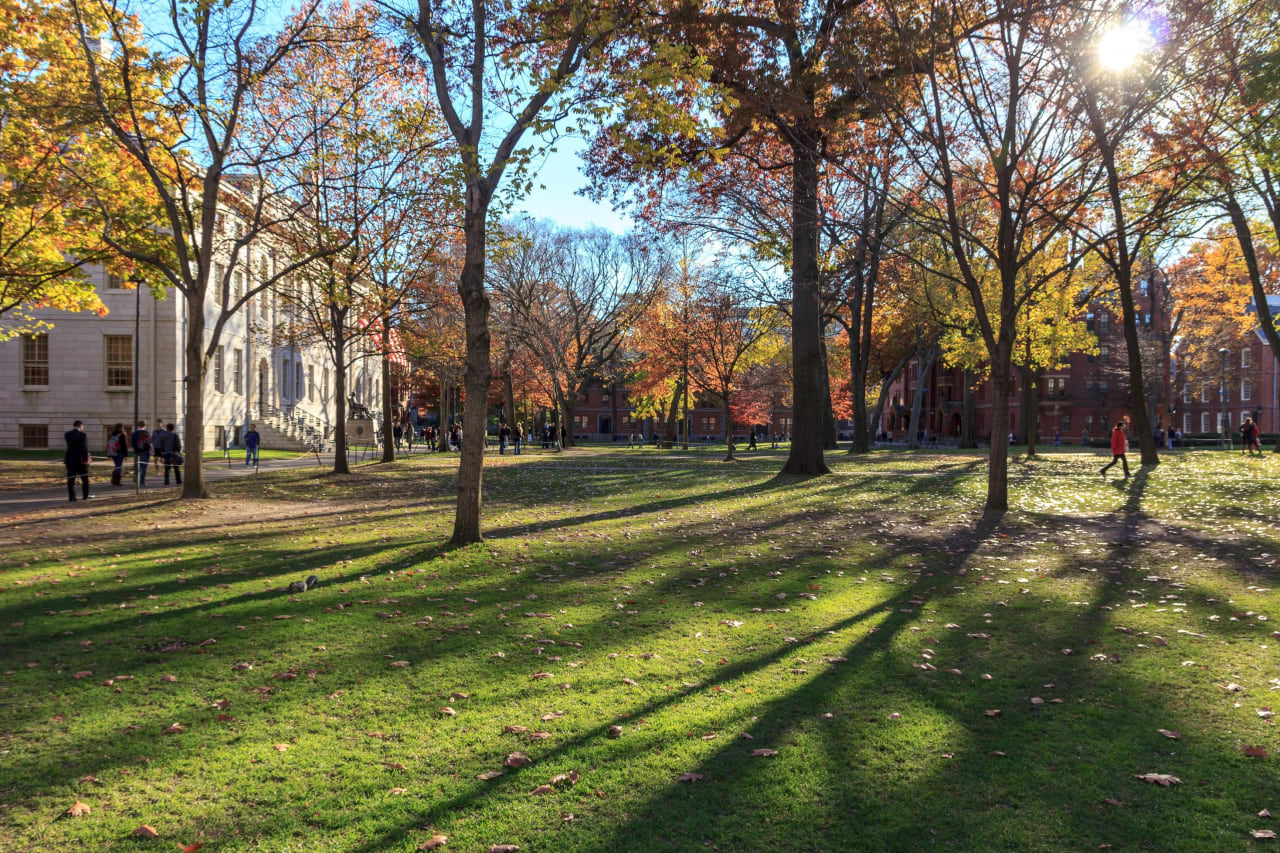 BSc in
B.S. in Biology
University of Saint Joseph
Key Information
---
Campus location
West Hartford, USA
Tuition fees
USD 21,025 / per semester **
Application deadline
Request info *
Earliest start date
28 Aug 2023
* admission to USJ is made on a rolling basis; therefore, you can apply at any time and expect a decision approximately two weeks after the application is complete
** full-time
Introduction
Explore your many options as an undergraduate biology major
As a Biology major, you have numerous opportunities to engage in firsthand research and work alongside professional scientists.
Contemplating a career in the health professions or biomedical sciences? USJ's outstanding Biology curriculum offers courses in the fields of ecology, biotechnology, genetics, immunology, microbiology, zoology, plant biology, and more.
Understanding research, writing proposals and reports, and presenting research information to others are all components that are threaded throughout our curriculum. Qualified students may work with our faculty in laboratory or field research projects. Among the University's ten laboratories are the refurbished Biology labs, designed to enhance the research and learning opportunities for both the University and professional communities.
What kind of faculty/student research projects can you do in the fields of science while at USJ, even beginning your first year? Watch Assistant Professor of Biology Carol Millard, '91 and Leandra Gillett '22 share their research, here.
If you qualify, you can move through our Accelerated Master of Biology program, participate in our pre-pharmacy plan of study, or move right into a physical therapy doctoral program through a dual degree program with the University of Hartford.
Curriculum
Degree requirements
(30 credits of Biology courses). Due to the variability of course credits, a student may need more than 30 credits to satisfy all requirements.
Required Courses (30 credits)
BIOL 114 - Introduction to Cellular Biology 4 Credits
BIOL 117 - Introduction to Evolution and Kingdoms 4 Credits
BIOL 232 - Scientific Writing 2 Credits
BIOL 237 - Principles of Environmental Science 4 Credits
BIOL 250 - Introduction to Biological Research 1 Credit
Biology Electives 300 level or higher 8 credits
BIOL 485 - Internship 2 Credits (Requires overall GPA of 3.0 or advisor's permission), or
BIOL 495 - Advanced Independent Study 2 Credits, or
BIOL 497 - Advanced Independent Research 2 Credits (Requires overall GPA of 3.0 or permission of advisor)
BIOL 499 - Integration Seminar 1 Credit
Capstone course 4 credits (listed below)

One 4-credit Capstone course will be offered each fall term. Seniors should register for the capstone offering for that term.
Priority for registration in capstone courses goes to Biology majors with senior status.
BIOL 452 - Cancer Biology - Capstone / BIOL 453 - Ornithology - Capstone / BIOL 490 - Special Topics - Advanced Level
Required Supporting Coursework (30-32 credits)
Two semesters of General Chemistry with labs
Two semesters of Advanced Chemistry with labs (such as organic, and biochemistry)
Two semesters of Physical Science with labs (such as physics, earth science, and hydrology)
Two semesters of Math (such as college algebra, precalculus, calculus, statistics, and modeling)
The exact courses will be determined by the student's career interest.
Notes
During senior year, students with a 3.0 GPA may be able to take graduate-level courses
Biology majors seeking teaching licensure should speak to the teacher licensure officer about specific course selection requirements
Advantages
Finish your degree early in 3.5 years and qualify for our accelerated master's program in Biology to jumpstart your career in the ever-changing fields of science.
Accelerated Program: Biology, B.S. (3.5 Plan)
This is a pathway using courses and curricula in the existing and approved Biology B.S. program for students to earn their degree in 3.5 years.
This shortened timeframe will save time to degree, and costs, and be able to focus on the next steps whether it is to attend a graduate program, medical program, or move into the workforce.
To be successful in this timeframe students that attempt this accelerated timeframe should have a strong high school GPA. Those students that matriculate with AP courses will also find the workload less rigorous and also taking some courses during summer can allow for more flexibility to take other courses you would like to explore.
The program's plan of study will satisfy most medical, including physician's assistant programs, and graduate school requirements.
Program Outcome
The student will:
Develop a comprehensive strategy to investigate and research current topics in Biology;
Communicate scientific information effectively through writing and presentation skills;
Critique, develop and solve scientific problems using quantitative reasoning and integration of biological concepts;
Reinforce underlying biological themes in evolution, scale systems, and structure/function relationships.
Career Opportunities
Students have interned at renowned corporations and research centers home to CT including Connecticut Forensic Science Laboratory, Pfizer Laboratories, the University of Connecticut Health Center and Medical School, Connecticut Children's Hospital, and Brookhaven National Laboratories. Potential careers in health care and business include pharmaceutical research and sales, physician, dentist, physical therapist, and more.