BA in
BA in Digital Media
University of Roehampton London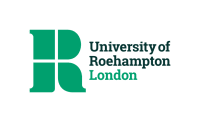 Introduction
This innovative course will shape you into a digital media professional who can design cross-platform digital communication products, such as digital campaigns, websites, mobile apps, and immersive and interactive experiences in a variety of contexts.
The School is equipped with industry-standard digital facilities, housed in a brand new, dedicated space, where using the tools of the trade will become second nature to you. You will have access to state-of-the-art digital and creative spaces and resources, including a newsroom, various studios and a cinema.
BA Digital Media is shaped by the demands and requirements of the digital media industry, providing you with an innovative learning experience that is directly relevant to the sector.
You will be at the forefront of technically driven creation, learning to create graphic and interactive interfaces, and plan and design immersive digital experiences.
The course is very practice-based, with a strong foundation in theory, starting with a broad grounding in digital media production, and allowing you to specialise in your interest areas as you progress through the three years. You'll begin by building your digital media design skills, including interactive storytelling, A/V production, visual design and the basics of programming. You don't need to be a programmer to take this course; we'll teach you the high-level skills you need from scratch.
You will be taught to use digital methods and techniques to research digital audiences; to design and manage online advertising and campaigns; and to develop digital products using a variety of platforms and professional tools, such as motion and web graphics, non-linear story-telling and design for multimedia.
You will learn to use industry-standard software such as the Adobe Creative Cloud suite, Final Cut Pro X, Kyno, Motion and Toon Boon Harmony. If you're interested, you can also learn to code in Java and HTML5, CSS and Python in technical workshops.
This course is designed with your future employability at its heart. You will be encouraged to apply your skills through a work placement in year three, where you will gain first-hand, practical experience that will enhance your CV. You will also work on practical projects, ranging from developing an online advertising campaign to creating a mobile app, depending on the pathway you choose.
You will graduate as a highly-skilled digital media designer, with an arsenal of sought-after skills such as content creation, A/V production for digital media, interactive storytelling, design for multimedia, web and app design, and digital and social media management.
Placement Year
This course offers all students the option of a one-year paid work placement, to boost their employability even further. If you choose this route, you will take the placement following year two of your course, and then return to complete your degree.
Curriculum
Year 1
Compulsory modules
Introduction to Digital Media
Digital Methods 1
Digital Images
Software Studies
Online Video Production
Basic Web Design
Year 2
Compulsory modules
Digital Cultures
Digital Methods 2
Advanced Web Design
Strategic Digital Communication
Optional modules
Mobile App Design
Digital Gaming: Cultures, Industries, Impacts
Animation and Creativity
Radio and Podcasting
Career Preparation
Connectivities
Journalism, Media and Politics
Year 3
Compulsory modules
Digital Project
Digital Project Management
Optional modules
Doing Visual Research in Media and Culture
Work Placement
Extended Essay
Digital Society
The Media, the Critic and the Public Sphere
Digital Storytelling
These modules are those we currently offer and may be subject to change each year.
Career Opportunities
Career options
You will be well equipped to work in a broad spectrum of roles, including digital editor and writer, digital communication manager, web designer, digital campaign manager, social media content manager, online PR manager, customer experience manager, online advertiser, digital assets curator, UX [user experience] designer, interactive media designer and digital project manager.
Our careers team is available to support you from the start of your studies until after you graduate. They will help you build your CV, prepare for interviews, and meet and learn from successful graduates working at the top of their careers. You'll have lots of opportunities to work with our partners across London and beyond, and also to attend a Roehampton jobs fair where you can find out about graduate opportunities and meet employers.