BSc in
BS in Natural Resource Science and Management
University of Missouri College of Agriculture, Food & Natural Resources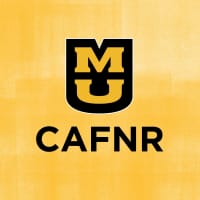 Scholarships
Explore scholarship opportunities to help fund your studies
Introduction
Create, manage, conserve, and restore natural and urban ecosystems sustainably while meeting society's goals and needs. Apply what you learn to conserve plant and animal species in forests, grasslands, rivers, streams, and urban areas.
Explore biological, physical, social, political, and managerial sciences. Choose an emphasis area to prepare for a variety of careers:
Fisheries & Wildlife Sciences. Balance the needs of wildlife with people's needs in conserving wildlife habitat, protecting endangered species, and learning to manage wild animal populations.
Forest Resources. Protect wildlife habitats and the environment while meeting the ever-growing demand for wood products, clean water, outdoor recreation, and scenic beauty.
Human Dimensions. Link natural sciences with social sciences to address questions about how people impact natural resources.
Terrestrial Ecosystems. Manage natural resources on a larger scale to conserve biodiversity and renewable natural resources.
Similar Courses
Bachelors of Applied Science in Forest Resource Management

BSc iin Earth Sciences and Sustainable Management of Environmental Resources

Bachelor of Science in Recreation Administration - Outdoor Recreation and Natural Resource Management Emphasis