BSc in
Bachelor of Applied Science in Cyber Operations
University of Mauritius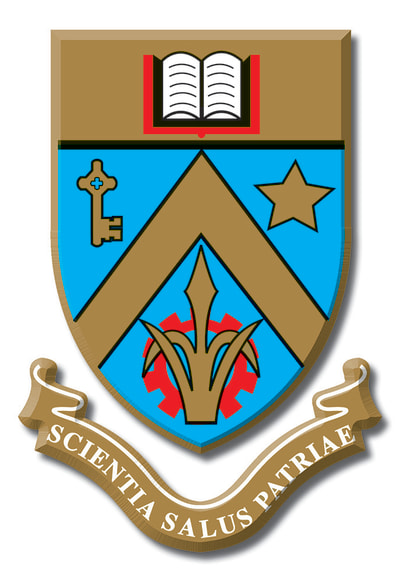 Key Information
---
Campus location
Réduit, Mauritius
Study format
Blended, On-Campus
Tuition fees
USD 6,000 / per year *
Application deadline
Request info
Earliest start date
Request info
* per year, international students. Mauritian students: 3000 USD/year, plus an administrative fee of Rs 10,000 per year.
Scholarships
Explore scholarship opportunities to help fund your studies
Introduction
The University of Mauritius and the University of Arizona have partnered to offer you an innovative dual degree program for you to earn two Bachelor of Applied Science (BAS) degrees in Cyber Operations with an emphasis on Defense and Forensics. The Defense & Forensics Track is an interdisciplinary Cyber education program. The Defense & Forensics Track conforms to academic requirements from both the National Security Agency's Centers of Academic Excellence in Cyber Operations (CAE-CO) and Cyber Defense (CAE-CD).
UA Cyber Operations Program Endorsements
The University of Arizona's B.A.S. in Cyber Operations has earned a Silver Seal from the Servicemembers Opportunity Colleges (SOC) organization as part of their Cybersecurity Network. SOC is a US Department of Defense initiative designed to identify trusted, high-quality educational credentials that accommodate the specific needs of active duty service members. Cybersecurity Credentials to earn the SOC Silver Seal are vetted for:
Strong credential-level student outcomes in graduation, retention, and loan repayment compared to other institutions that have signed the US Department of Defense Memorandum of Understanding.
Extensive engagement with the cybersecurity industry regarding curriculum design and student recruitment for employment opportunities.
Opportunities for Student participation in internships, externships, and other experiential learning opportunities.
Hands-On Learning
UA Cyber Operations courses are structured to maximize the ability to learn by doing. Cyber is a highly technical field that requires hands-on experience to master the material. UA Cyber courses maximize the opportunity for students to gain the hands-on experience they will need to be successful cyber professionals. Students not only have to learn the concepts and technologies, but they must also demonstrate they have mastered the course content through hands-on exercises and interactive assessments.
Cloud Computing
There is no need for high performance, expensive computer equipment. UA provides each student with everything they will need through an advanced Cloud-based Virtual Learning Environment. Students only require a broadband Internet connection and either a Windows, Mac, or Linux computer to access their learning resources. High-performance desktops, advanced Cyber tools, and the world-class CyberApolis virtual city are all preconfigured and provided to each student so they can focus on learning.
CyberApolis
UA has constructed and deployed an advanced virtual city called CyberApolis and it is inhabited by 15,000 highly-detailed personas.
Virtual Personas
Each of these personas has over 60 data points, including their full names, addresses, social security numbers, credit cards, login credentials for social media, banking, retail, and medical accounts. Virtual persona activities, web browsing, emails, and social media postings are managed by human interaction to support specific learning objectives or through our advanced artificial intelligence algorithms that create tens of thousands of virtual persona interactions every day.
CyberApolis is an unstructured synthetic live environment designed to replicate the real internet.
It provides a realistic non-scripted training environment that forces the student to synthesize and apply what they have learned. CyberApolis also has a robust web presence to support Cyber-related learning activities. Each website has a full network presence with integrated vulnerabilities designed to support specific learning objectives. Moreover, each site has an organizational structure with assigned virtual personas. CyberApolis currently has a bank, hospital, large retailer, water company, power company, shipping company, two online media sites, a Facebook-like social media site, a Twitter-like social media site, four IRC chat servers, an underground hacker community, an organized crime element and a growing number of small retailers. CyberApolis's population and infrastructure were specifically designed to support the scenarios necessary to verify and validate that our students have gained the knowledge, skills, and abilities required to be successful in the Cyber field.
Curriculum
Career Opportunities
The BAS in Cyber Operations prepares graduates for cyber-related occupations in defense, law enforcement, and private industry.
According to the U.S. Bureau of Labor Statistics, the rate of growth for jobs in information security is projected at 37% from 2012–2022—that's much faster than the average for all other occupations.
The global shortage of 6 million cybersecurity professionals by 2019.