BA in
Bachelor of Arts (General)
University of Manitoba Undergraduate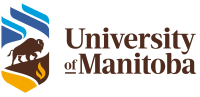 Scholarships
Explore scholarship opportunities to help fund your studies
Introduction
Many university students begin their studies with a Bachelor of Arts degree. A solid foundation in liberal arts can provide you with the practical skills for a particular job or may prepare you to move on to a graduate or professional school.
Many see earning a BA as the best way to position themselves for today's global economy. Indeed, the analytical, creative, communication, and problem-solving skills that come with the multidisciplinary approach of an arts degree can prepare you for a future rich with opportunities.
As an undergraduate student, you will benefit in the classroom from the wide-ranging research expertise of our faculty, many of whom receive international recognition for their work.
Degree Programs
The Faculty of Arts offers one three-year and two four-year undergraduate degree programs.
BA General (3 years) – This program is particularly suited to students who wish to seek employment or enter a professional academic program following graduation from Arts.
BA Advanced (4 years) – Students select a major and a minor program of study or a double major in lieu of a minor.
BA Honours (4 years) – Students do not complete a major and a minor, but rather an honors subject, or two subjects for the double honors program. This is the preferred program for students looking to pursue graduate studies.
Areas of Study Options
Anthropology
Art History
Asian Studies
Canadian Studies
Catholic Studies*
Central and East European Studies
Classics
Economics
English, Theatre, Film & Media
French, Spanish, and Italian*
German and Slavic Studies (Polish*)
Global Political Economy
History
Icelandic Language and Literature
Judaic Studies*
Labour Studies
Latin American Studies*
Linguistics
Mathematics
Medieval and Early Modern Studies
Indigenous Studies (formerly Native Studies)
Philosophy
Political Studies
Psychology
Religion
Sociology and Criminology
Ukrainian Canadian Heritage Studies
Women's and Gender Studies
*Minor Option Only
Arts Co-operative Education Program
The Faculty of Arts Co-operative Education Program is an excellent way for students to enhance their classroom learning with on-the-job experience. Students in history, labor studies, political studies, and psychology can alternate regular academic terms with paid, full-time employment.