BSc in
BSc (Hons) Health and Exercise Science
University of Lincoln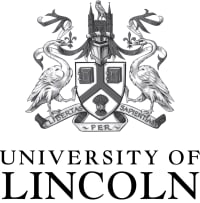 Discover Lincoln Wherever You Are in the World
Our webinars, subject masterclasses, question and answer sessions, and student panel talks are a great way to discover what it is like to live and study at the University of Lincoln.
Introduction
Health and exercise professionals play an important role in tackling the health challenges we face as a society with a range of physical activity interventions.
The BSc (Hons) Health and Exercise Science degree at Lincoln aims to inspire and empower students to become confident and efficient professionals. It prepares students to work with a broad array of issues in the physical activity and health development sector.
The course is designed to develop students' knowledge and understanding of health, as well as the underpinning exercise science behind it. It aims to prepare students to support clients from a range of population groups, both physically and psychologically, and to prescribe evidence-based interventions according to individual requirements.
CIMPSA Endorsed programme
This programme is endorsed by The Chartered Institute for the Management of Sport and Physical Activity (CIMSPA) for Health Navigators, Gym Instructors, and Personal Trainers. This endorsement demonstrates the University's commitment to ensuring students' teaching and learning is aligned with industry standards.
For a student to register with CIMSPA and arrange certification for professional standards gained during this degree, a small administration charge would be required. Please visit the CIMPSA website above for details.
How You Study
In the first year, students can examine core theoretical components relevant to physical activity, exercise, and health. During the second and third years, this theory is put into practice, and vocationally relevant skills can be developed through workplace shadowing and practical assessments. The School will aim to cover all reasonable costs associated with local work placements, including travel.
The course supports students to develop applied skills in evaluating and assessing a range of clients. It encourages them to confidently provide suitable physical activity and healthy eating recommendations, and design, implement and evaluate health promotion projects. It strives to give students an understanding of a broad array of components in local public health work.
Modules can include Physical Activity and Public Health; Promoting Physical Activity and Health; Nutrition for Health and Performance; Health Psychology; and Community Health Development.
Students can achieve industry recognition by completing optional modules in Exercise Instruction, Personal Training, and Exercise Prescription for Health, and be recognised on the Register for Exercise Professionals.
Modules
First Year
Foundations in Human Nutrition (Core)
Fundamentals of Human Physiology (Core)
Introduction to Psychological Principles. (Core)
Physical Activity and Public Health (Core)
Research Skills (Core)
Second Year
Advanced Research Skills (Core)
Health Psychology (Core)
Promoting Physical Activity and Health (Core)
Psychology of Physical Activity (Core)
Applied Exercise Physiology (Option)†
Applied Health Physiology (Option)†
Exercise Instruction (Option)†
Nutrition for Health and Performance (Option)†
Study Abroad (Option)†
Work Placement Year (Option)†
Third Year
Dissertation (Core)
Advanced Sport and Exercise Nutrition (Option)†
Community Health Development (Option)†
Counselling and Guidance Skills (Option)†
Exercise Prescription for Health (Option)†
Personal Training (Option)†
Special Populations (Option)†
† Some courses may offer optional modules. The availability of optional modules may vary from year to year and will be subject to minimum student numbers being achieved. This means that the availability of specific optional modules cannot be guaranteed. Optional module selection may also be affected by staff availability.
Entry Requirements 2023-24
United Kingdom
A Level: BBC (UCAS Tariff points 112 from a minimum of 3 A levels) or equivalent qualifications
International Baccalaureate: 29 points overall
BTEC Extended Diploma: Distinction, Merit, Merit or equivalent qualifications
Access to Higher Education Diploma: 45 Level 3 credits with a minimum of 112 UCAS Tariff points
A combination of qualifications which may include A Levels, BTEC, EPQ etc
Applicants will also need at least five GCSEs at grade 4 (C) or above, which must include English, Maths and a Science or sport-related subject. Equivalent Level 2 qualifications may also be considered.
The University accepts a wide range of qualifications as the basis for entry. We will also consider applicants with extensive and relevant work experience and will give special individual consideration to those who do not meet the standard entry qualifications.
International
Non-UK Qualifications:
If you have studied outside of the UK, and are unsure whether your qualification meets the above requirements, please visit our country pages for information on equivalent qualifications.
EU and Overseas students will be required to demonstrate English language proficiency equivalent to IELTS 6.0 overall, with a minimum of 5.5 in each element. For information regarding other English language qualifications we accept, please visit the English Requirements page.
If you do not meet the above IELTS requirements, you may be able to take part in one of our Pre-sessional English and Academic Study Skills courses.
Scholarships
For eligible undergraduate students going to university for the first time, scholarships and bursaries are available to help cover costs. The University of Lincoln offers a variety of merit-based and subject-specific bursaries and scholarships.
How You Are Assessed
A variety of assessment methods are used at each level of the course to evaluate learning outcomes and students' ability to collect, organise, analyse and interpret data. These may include presentations, critical reflections, portfolios, exams, practical assessments within the community and a dissertation.
Facilities
The University of Lincoln's Human Performance Centre offers excellent facilities to meet the academic needs of our students. We have dedicated practice and teaching spaces which include physiology laboratories, designated psychology laboratories, and consultation suites alongside specific practical spaces to support exercise instruction and referral work.
Interviews and Applicant Days
We may interview applicants on occasions where the applicant has a non-traditional background, falling short of the standard entry requirements but with relevant work experience and professional qualifications.
Is This Course Right For Me?
You should consider this degree if you are interested in:
Helping others to improve their health and well-being by improving or maintaining levels of physical activity.
Learning in an applied way and dealing with real-world scenarios.
What you may gain from the course:
The opportunity to learn from staff who maintain their expertise in the subject area through industrial experience and research in fields such as exercise referral, community physical activity interventions, and health promotion.
A vocational degree is developed in conjunction with employers, which aims to provide you with the knowledge and skills that are relevant and valuable in the industry.
A variety of employment prospects.
Career Opportunities
Previous graduates have established careers in a variety of industries such as public and private healthcare, fitness, teaching, charity, and dietetics.
Within these industries, graduates could consider a wide range of roles including, but not limited to: exercise referral, obesity prevention, community engagement, NHS projects support, personal training, teaching, and charity work.
Other graduates of this programme have also chosen to progress to further study.
"My degree included shadowing real-world health promotion programmes and working with a range of clients to meet their health and fitness needs. This has helped me to advance an array of skills."



Georgia Clay, School of Sport and Exercise Science graduate
What We Look For In Your Application
A good academic profile.
An evidenced interest in health and fitness through volunteering or participation.
Transferable skills such as communication, leadership, and teamwork.
Woman stretching.
"I chose this course because the wide range of modules allows you to select your favourite subjects and tailor them to your interests as you go along. I've enjoyed opportunities to get involved in real-world health promotion in the workplace, the community, and schools and work with actual clients."



Dona Hall, BSc (Hons) Health and Exercise Science
Placements
During their studies, students can undertake work placements, which offer an ideal opportunity to put their learned theory into practice. The School of Sport and Exercise Science has excellent professional links with regional Public Health, NHS services, local authorities, state, and private schools, as well as the fitness industry.
Previous students have participated in delivering health checks, provided advice at Lincolnshire Police offices and wellbeing van, the Lincolnshire Fire and Rescue wellbeing conference, and have also worked with dementia-friendly golf services.
The University's Work Opportunities Hub looks to identify suitable placements for students and is available to support students who seek to enhance their studies by engaging with a variety of work settings. This may be as part of their programme or as an activity during term-time or holidays.
English Language Requirements
Certify your English proficiency with the Duolingo English Test! The DET is a convenient, fast, and affordable online English test accepted by over 4,000 universities (like this one) around the world.