BSc in
BSc (Hons) Education and Psychology
University of Lincoln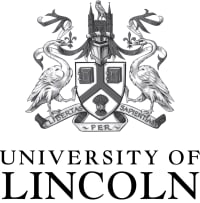 Discover Lincoln Wherever You Are in the World
Our webinars, subject masterclasses, question and answer sessions, and student panel talks are a great way to discover what it is like to live and study at the University of Lincoln.
Introduction
Education professionals make a difference in the lives of children and young people, inspiring them to learn and develop their knowledge and skills to prepare them for their future.
The way that children and young people learn can shape their entire lives. Those who are passionate about the future of learning can deepen their understanding of education by applying psychology to understand the connection between the brain and behaviour.
The BSc (Hons) Education and Psychology degree looks at the way in which children and young people develop and learn. It uses the application of psychology to support a broader understanding of education, enabling students to gain insight into the ways in which learning is shaped and delivered.
At Lincoln, students have the opportunity to gain insight into the ways in which learning is shaped and delivered. The course explores how psychological theory can be related to a variety of educational environments, as well as considering a range of psychological issues.
Learning and teaching are explored through four areas: philosophy, sociology, history, and psychology - with a strong focus on how psychology can support a broad understanding of education. Education systems in compulsory schools and other learning environments can also be examined throughout the degree.
The programme considers the different ways in which education is implemented and understood throughout the UK, and globally. The course aims to support students to understand and question current and historical education systems and consider how these systems align with policy, practice and social expectations. The psychology aspects of the programme aim to support students to understand how brain processes can support function, and approaches to measuring abilities such as intelligence. Students can also explore contemporary theories in relation to personality development, and social psychology.
Research-based learning is an important part of this course and students will be encouraged to use enquiry and investigative approaches to learn more about education and psychology throughout their three-year study.
How You Study
During the first year, students are introduced to core education topics which focus on learning, brain, behaviour and cognition, the developing individual in society, and research skills. Students can reflect on the global and local influences on policy and practice, and consider how this has shaped the ways children and young people are enabled to learn. Students can also investigate cognitive capacity, and how the brain develops in order to support learning.
A tutorial system operates throughout the three-year course. The first year aims to provide a sound basis for students to develop their own personal and academic skills, and also aims to facilitate a sound basis for the transition to the second year. The course also includes a series of scheduled meetings with a personal tutor.
In the second year, students have the opportunity to develop and refine their research skills and can begin to tailor their course to their interests by choosing two optional modules to examine topics in greater depth. Students can take part in core modules focusing on: developmental psychology; psychometric testing; diversity, inclusion and alternate approaches to education.
In the final year, students have to opportunity to complete two further core modules, one which reflects on contemporary issues in education, and one which involves the completion of an extended research-based project. This extended research-based module, along with further elective modules aims to provide opportunities for students to build on their own interests which may be determined by their career aspirations.
Teaching takes place in lectures, seminars and workshops, and in small groups, depending on the level and the topic of study. In addition, staff use the intranet to provide materials to support teaching; course materials are posted to an online virtual learning environment to supplement face-to-face teaching, and support onsite and remote study.
Modules
First Year
Brain, Behaviour & Cognition (Core)
Developing Individual in Society (Core)
Introduction to Educational Research (Core)
Introduction to Learning (Core)
Second Year

Developmental Psychology (Core)
Diversity, Inclusion and Alternative Education (Core)
Psychological Assessment & Psychometrics (Core)
Research Methods in Education (Core)
Curriculum: Principles and purposes (Option)†
Education in Digital Society (Option)†
Intermediate Education (Option)†
Psychology of Education (Option)†
Studies of Childhood (Option)†
Third Year

Contemporary Issues in Education (Core)
Dissertation (Core)
Advanced Digital Education: Perspectives and Practice (Option)†
Advanced Psychology of Education (Option)†
Advanced SEND (Option)†
Autistic Spectrum Disorders (Option)†
Cross-Cultural Psychology (Option)†
Developmental Psychopathology (Option)†
Discourse (Option)†
History of Education (Option)†
Investigative and Courtroom Psychology (Option)†
Learning Through Reflection (Option)†
Philosophy of Education (Option)†
Psychology of Music (Option)†
Sociology of Education (Option)†
† Some courses may offer optional modules. The availability of optional modules may vary from year to year and will be subject to minimum student numbers being achieved. This means that the availability of specific optional modules cannot be guaranteed. Optional module selection may also be affected by staff availability.
"Whether you are interested in education in schools, other settings, or more generally, this programme will give you the opportunity to reflect on the philosophy, history, sociology and psychology of learning and teaching."



Dr Helen Childerhouse, Programme Leader
Research
Students will be encouraged, through the study of various modules, to consider education from a global perspective. Whilst formal placements are not currently included in the BSc (Hons) Education and Psychology course, students are encouraged to consider the possibility of taking part in the Lincoln Award.
Entry Requirements
United Kingdom
A Level: BBC (112 UCAS Tariff points from a minimum of 3 A levels or equivalent qualifications).
International Baccalaureate: 29 points overall
BTEC Extended Diploma: Distinction, Merit, Merit or equivalent qualifications
T Level: Merit
Access to Higher Education Diploma: 45 Level 3 credits with a minimum of 112 UCAS Tariff points
A combination of qualifications which may include A Levels, BTEC, and EPQ.
Applicants will also need at least three GCSEs at grade 4 (C) or above, which must include English and Maths. Equivalent Level 2 qualifications may also be considered.
The University accepts a wide range of qualifications as the basis for entry. We will also consider applicants with extensive and relevant work experience and will give special individual consideration to those who do not meet the standard entry qualifications.
International
Non-UK Qualifications:
If you have studied outside of the UK, and are unsure whether your qualification meets the above requirements, please visit our country pages for information on equivalent qualifications.
EU and Overseas students will be required to demonstrate English language proficiency equivalent to IELTS 6.0 overall, with a minimum of 5.5 in each element.
Fees and Scholarships
Going to university is a life-changing step and it's important to understand the costs involved and the funding options available before you start. For eligible undergraduate students going to university for the first time, scholarships and bursaries are available to help cover costs. The University of Lincoln offers a variety of merit-based and subject-specific bursaries and scholarships.
How You Are Assessed
The aim of module assessments is to provide a measure of the development and attainment of course outcomes, including the attainment of high-level intellectual skills such as critical analysis and evaluation.
Accordingly, the nature of the assessment varies across the three levels of the course. Assessments at levels one and two focus on the acquisition and understanding of knowledge and skills. In contrast, the level three assessments place far greater emphasis on the ability to apply, analyse, and evaluate knowledge.
What We Look For In Your Application
Applicants should demonstrate an interest in education and psychology in general. We would like to hear your own thoughts about the education system and psychology and why you are interested in studying this subject at the undergraduate level.
Features
This course draws key aspects of education and psychology together in one undergraduate programme. The programme aims to incorporate research-based opportunities and as a result, students can gain the knowledge and skills required for studying aspects of education or psychology of specific interest. The course has been designed to provide a strong base for postgraduate study and beyond.
The four pillars of knowledge; psychology, history, sociology, and philosophy can support a broad understanding of education and psychology, and this in conjunction with the study of local and global issues as well as contemporary psychological theories, aims to enable students to gain depth and breadth in their knowledge.
The study may also include self-funded trips abroad to experience education in other countries. There are currently plans for study abroad visits to Finland and Ireland to observe other global education systems, although these have not been finalised. Students will be responsible for their own travel, accommodation, and living expenses when undertaking such trips.
English Language Requirements
Certify your English proficiency with the Duolingo English Test! The DET is a convenient, fast, and affordable online English test accepted by over 4,000 universities (like this one) around the world.