BA in
BA (Hons) English and Journalism
University of Lincoln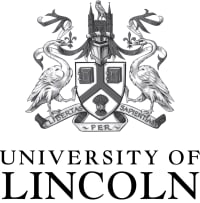 Discover Lincoln Wherever You Are in the World
Our webinars, subject masterclasses, question and answer sessions, and student panel talks are a great way to discover what it is like to live and study at the University of Lincoln.
Introduction
Combine study of English literature with a thorough grounding in core journalism skills in a vibrant newsroom environment with a degree in English and Journalism at Lincoln.
The study of two closely-related fields such as English and Journalism encourages students to adopt different ways of articulating their responses to, and analysing, a diverse range of literary approaches and forms of media.
Journalism modules are designed to equip students with essential knowledge and skills relevant to today's rapidly changing digital-first media landscape. The English side of the programme follows a chronological study of English literature from the medieval period to contemporary writing.
Students on the course can examine a rich and comprehensive range of works across numerous genres, benefitting from the expertise of research-active staff and industry experts, all of whom are specialists in their field. They are also able to enjoy the culture of a working newsroom and develop the skills of a journalist, such as spotting a scoop or developing in-depth feature ideas and then producing that content for a range of platforms in print and online.
How You Study
During the first year, on the English side of their course students are introduced to literary forms and theories, and texts and authors spanning almost a millennium, from the Gawain poet to Kazuo Ishiguro. The initial year in Journalism sees students focus on producing high-quality written content, media law and journalism theory.
In their second and third years, students are able to tailor their degrees to match their own individual interests. They can choose from a wide range of optional modules and complete an independent study/dissertation in either subject on a topic of their choice.
Students will divide their time, and spread of modules taken, equally between the two subjects. Alongside core modules such as Texts in Time and Introduction to Journalism Studies, optional modules could include Histories of Journalism; Experimental Writing; Journalists on the Screen; Shakespeare; and American Detective Fiction.
Students are encouraged to undertake a work placement in Journalism to gain valuable experience in the field. Potential costs relating to optional work placements are outlined in the placements tab.
Modules may be taught through a selection of methods from whole-cohort lectures through small-group seminar teaching and workshops to individual tutorials and supervision. In their second year, in the Journalism side of their course, students will be able to take part in practical workshop sessions, replicating industry practice in a range of print, online, and broadcast media.
Each of these modes is designed to facilitate your learning by developing a range of different approaches to engaging with texts, other types of material, and a variety of methodologies.
In order to "read English" at university, students will be expected to read widely in the subject. This will mean self-guided study and reading in preparation for taught sessions, as will be indicated in the reading lists for each English module.
Being a journalist means being a self-starter. Students are encouraged to practice their newsgathering skills outside the classroom either independently or through work with our student media platforms. It's also important to engage with journalistic output from a wide range of print, online, and broadcast providers.
Contact hours vary by course and can take many forms, including lectures, seminars, and workshops. A full-time undergraduate student should expect to undertake a minimum of 37 hours of study each week during term time, supplementing contact hours with independent study. This is an important aspect of university-level education. As a general rule, you will be expected to spend two to three hours working independently for every hour in class.
Practice Your Skills With Our Student Media Platforms
We have many media outlets at Lincoln, where your journalism work can be seen by a potentially worldwide audience. LSJ magazine is produced by our students and is published in print and online. LSJ News is the news and features hub used by all our students to showcase their course work, The Linc is a student-run news site, Siren Radio is our campus-based community radio station, and Cygnet PR is a student-run PR agency.
Work Placements
During their second and third years, students may choose to undertake a work placement in journalism to gain experience in the field. As well as external positions, there are opportunities to work on the University's student magazine, print and web publications, and at its Ofcom-regulated community station Siren FM and the student station Brayford Radio, which are both based on campus. Please note that those undertaking placements are required to cover their own travel, accommodation, and general living costs.
Facilities
For the Journalism elements of this course, students have access to industry-standard newsrooms, software, edit and production suites, broadcast equipment and studios in the Alfred Tennyson Building.
Field Trips
Field trips may include visits to Newstead Abbey, the former home of the poet Lord Byron, and Shakespeare's Globe Theatre in London. There may also be opportunities to work with manuscripts in the archives at Lincoln Cathedral or optional workshops with local artisans on medieval arts and culture.
Students in this course are able to attend organised extracurricular activities such as play readings, film showings, performances, and talks. They can also get involved with the Lincoln Review and on-site community radio station, Siren Radio.
All these optional events enrich the student experience at Lincoln, and they cement the sense of community fostered by the degree programme.
Field trips are optional and participation on trips will not impact upon grades awarded on this programme. The costs of transport and entry fees, where applicable, are covered by the School. Students are, however, expected to cover their own subsistence costs while attending field trips.
Research and Teaching
Our research-active staff are engaged in work which directly informs their teaching. In English, there are particular strengths in 21st Century literature, 19th Century literature, Gothic studies, American literature and the medieval. Current research projects include studies on:
Shakespeare
Women's life writing
The literature on homelessness
Ecogothic
The literature on Brexit
Detective fiction
Literature and loneliness
Ageing in Victorian fiction
Werewolves in medieval texts
The reception of William Blake
Nineteenth-century religious writing
Literature and the visual
Women's writing in the time of Covid
Students are welcome to attend the numerous research events hosted by the School of English and Journalism, which provide opportunities to learn more about the work in which members of staff are engaged and to hear more about specialist research by visiting speakers. These include events run by the Medieval Studies Research Group, Nineteenth-Century Research Group, 21st-Century Research Group, and the English and Creative Writing Seminar Series.
Past visiting speakers have included journalist, newsreader, and presenter Angela Rippon, and Head of News and Current Affairs at Channel 4 Dorothy Byrne.
Students with interests in creative writing and contemporary literature benefit from readings and masterclasses by published authors and other guest speakers in creative industries, such as publishing. In the past guests have included former Poet Laureate, Dame Carol Ann Duffy, Dame Penelope Lively, and Patience Agbabi.
Journalism at Lincoln boasts some of the country's top academics for the quality and quantity of their publications. Our staff use their ever-increasing knowledge to inform and expand the teaching of our students at both undergraduate and postgraduate levels. Current and recent projects include:
Bridging the gulf between mainstream and diasporic public spheres: An analysis of Channel 4's digital project
Comics and the World Wars
Feminising Influences on Mass Circulation: a comparative study of Le Petit Journal and the Daily Mail
Women, Press and Protest in British and French India, 1928-48
Journalism also has particular links with, for example, the BBC, local and regional news providers and the Professional Publishers Association. More information about research strengths and industry connections can be found here.
Modules
First Year
Essential Journalism 1 (Core)
Essential Law (Core)
Introduction to Journalism Studies (Core)
Texts in Time: Medieval to Romantic (Core)
Texts in Time: Victorian to Contemporary (Core)
Second Year
Dis-Locations: the Literature of Late Capitalism (Core)
Research methods (Core)
Theory Wars (Core)
After The End: Reading the Apocalypse (Option)†
American Literature I (Option)†
American Literature II (Option)†
Arthur and His Court (Option)†
British Medieval Literature (Option)†
Classic and Contemporary Fantasy (Option)†
Ethics and International Human Rights for Journalists (Option)†
Experimental Writing (Option)†
Histories of Journalism (Option)†
Journalism and Society (Option)†
Journalism Production 2: Project (Option)†
Law, Ethics and Regulation (Option)†
Literature of the Fin de Siècle (Option)†
Making It New: An Introduction to Literary Modernism (Option)†
Postcolonialism (Option)†
Renaissance Literature (Option)†
Restoration Literature (Option)†
Romanticism: Literature 1780-1830 (Option)†
Study Period Abroad - English and Journalism (Option)†
Third Year
American Detective Fiction and Film: 1930 to the Present Day (Option)†
Comparative Media History (Option)†
Gothic in Literature and Film (Option)†
Growing Up and Growing Old: Youth and Age across the Nineteenth Century (Option)†
Independent Study: English (Option)†
International Media Policies (Option)†
Irish Writing since 1900 (Option)†
Journalism Independent Study (Option)†
Journalists on the Screen (Option)†
Life Writing (Option)†
Literature and the Environment (Option)†
Monsters and Violence in Middle English Romance (Option)†
Peace and Conflict Reporting (Option)†
Political Journalism (Option)†
Professional Journalism Production (Option)†
Professional Placement (Option)†
Science Fiction (Option)†
Sex, Texts and Politics: The Works of Geoffrey Chaucer (Option)†
Shakespeare I (Option)†
Shakespeare II (Option)†
Single Author Study A (Option)†
Single Author Study B (Option)†
Specialist Journalism (Option)†
The Literature of Childhood (Option)†
Twenty-First Century British Fiction (Option)†
Women Writing and Feminist Theory (Option)†
† Some courses may offer optional modules. The availability of optional modules may vary from year to year and will be subject to minimum student numbers being achieved. This means that the availability of specific optional modules cannot be guaranteed. Optional module selection may also be affected by staff availability.
How You Are Assessed
The way in which you will be assessed may vary from module to module. It may include written coursework such as essays or practical journalism, as well as written exams, group work, or presentations.
The University of Lincoln's policy is to ensure that staff return assessments to students promptly, typically within 15 working days.
"Studying English and Journalism at Lincoln allowed me to experience the best of both courses, with the teaching being second to none."



Jenna Healy, BA (Hons) English and Journalism graduate
Entry Requirements 2023-24
United Kingdom
A Level: BBC (112 UCAS Tariff points from a minimum of 3 A Levels or equivalent qualifications).
International Baccalaureate: 29 points overall
BTEC Extended Diploma: Distinction, Merit, Merit, or equivalent.
T Level: Merit
Access to Higher Education Diploma: 45 Level 3 credits with a minimum of 112 UCAS Tariff points.
A combination of qualifications which may include A Levels, BTEC, EPQ, etc.
Applicants will also need at least three GCSEs at grade 4 (C) or above, which must include English. Equivalent Level 2 qualifications may be considered.
The University accepts a wide range of qualifications as the basis for entry. We will also consider applicants with extensive and relevant work experience and will give special individual consideration to those who do not meet the standard entry qualifications.
International
Non-UK Qualifications:
If you have studied outside of the UK, and are unsure whether your qualification meets the above requirements, please visit our country pages for information on equivalent qualifications.
EU and Overseas students will be required to demonstrate English language proficiency equivalent to IELTS 6.0 overall, with a minimum of 5.5 in each element. For information regarding other English language qualifications we accept, please visit the English Requirements page.
If you do not meet the above IELTS requirements, you may be able to take part in one of our Pre-sessional English and Academic Study Skills courses.
Scholarships
For eligible undergraduate students going to university for the first time, scholarships and bursaries are available to help cover costs. The University of Lincoln offers a variety of merit-based and subject-specific bursaries and scholarships.
Course-Specific Additional Costs
Please note that those undertaking placements are required to cover their own travel, accommodation, and general living costs.
Field trips are optional and participation on trips will not impact upon grades awarded on this programme. The costs of transport and entry fees, where applicable, are covered by the School. Students are, however, expected to cover their own subsistence costs whilst attending field trips.
Career Opportunities
Journalism graduates may go on to careers in publishing, journalism, advertising, public relations, marketing, the civil service, and communications. Others may choose to continue their studies at the postgraduate level. Lincoln graduates have gone on to work at regional and national media outlets including the BBC, The Daily Mail, Sky Sports News HQ, The Times, and Channel 4.
English Language Requirements
Certify your English proficiency with the Duolingo English Test! The DET is a convenient, fast, and affordable online English test accepted by over 4,000 universities (like this one) around the world.