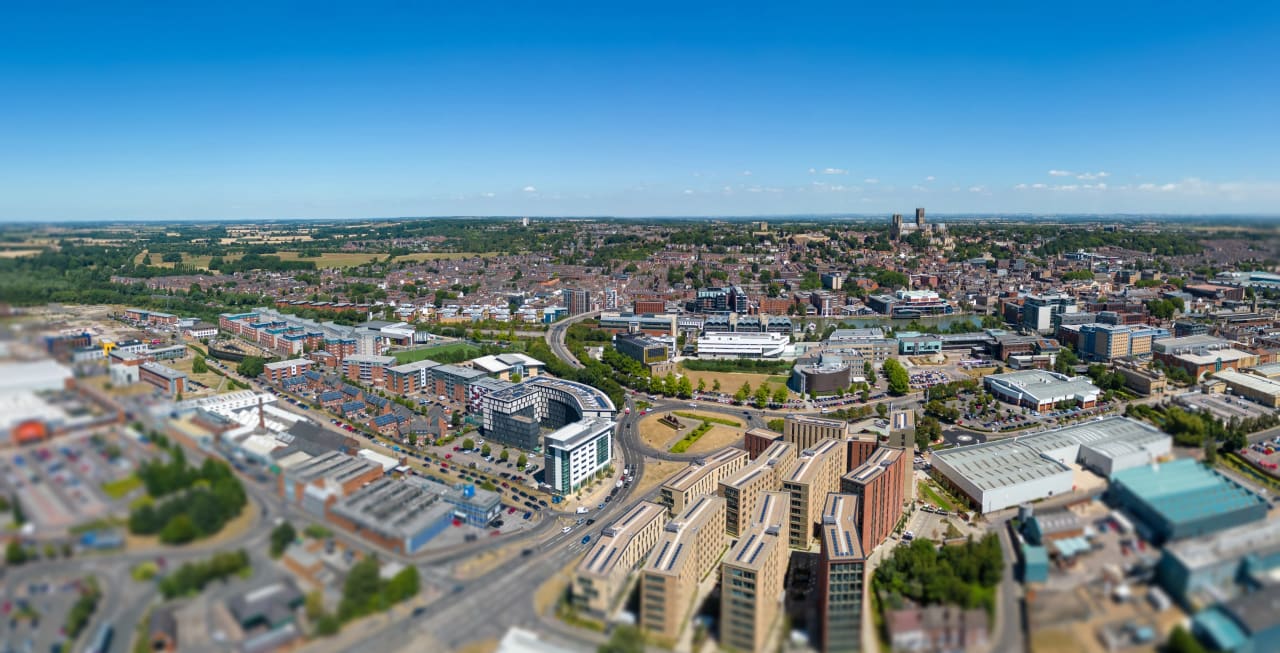 BA in
BA (Hons) Architecture
University of Lincoln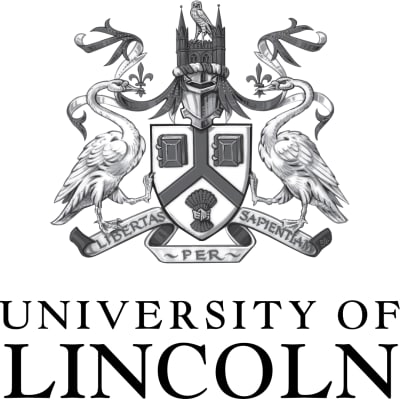 Key Information
---
Campus location
Lincoln, United Kingdom
Tuition fees
EUR 16,200 / per year **
Application deadline
Request info *
Earliest start date
Sep 2023
* late applications will be considered if suitable vacancies remain
** per level, for international students | home/EU students: £9,250 per level
Discover Lincoln Wherever You Are in the World
Our webinars, subject masterclasses, question and answer sessions, and student panel talks are a great way to discover what it is like to live and study at the University of Lincoln.
Introduction
The BA (Hons) Architecture explores multiple approaches and design practices and aims to assist students in discovering their own voice as a designer. Much of the assessment is through project-based assignments, integrating theoretical, technical and design work. Students are supported in developing written papers, technical studies and design proposals in the studio environment.
Learning and teaching in the studio is informed by current research and the School promotes the exploration of drawing as a tool of observation, analysis and communication across a range of techniques from hand sketching to sophisticated computer representations. The School's computer aided design and workshop facilities allow students the opportunity to explore and communicate design using the most up-to-date techniques, both real and virtual.
Professional standards of exhibition presentation are fostered by the course's association with the School's Design for Exhibition and Museums course. The evolution of their sketchbook and portfolio can help students to reflect upon their personal and professional development.
This programme is delivered at both our Brayford Pool Campus, Lincoln and the School of Higher and Professional Education (SHAPE), Vocational Training Council (VTC) in Hong Kong. Prospective candidates can apply to study either at either the Lincoln campus or at Hong Kong SHAPE campus. Visiting and exchange opportunities are provided regularly
Although this programme is not validated by the Royal Institute of British Architects (RIBA) or prescribed by the Architects Registration Board (ARB) for exemption from Part 1 of the examination in Architecture in the UK, the BA (Hons) Architecture aims to provide a framework for developing students into enabling, coordinating and integrating designers, rather than a specialist; widely educated persons skilled in both architectural design and architectural technology.
The curriculum of the BA (Hons) Architecture is mapped onto the RIBA validated BArch curriculum. Students on both the BArch and BA programmes are taught together at the University of Lincoln's Brayford Pool Campus. Opportunities to transfer to the validated BArch programme may be available to exceptional students throughout the programme.
The Level 6 programme delivered in Hong Kong is accredited by the Hong Kong Council for Accreditation of Academic and Vocational Qualifications.
This programme is also available with an Arts Foundation Year, which can provide an alternative route of entry onto the full degree programme.
"This information was correct at the time of publishing (July 2023)"
Curriculum
How You Study
On this course, students can study the underlying concepts of architecture and the ways in which a building can meet the needs of its occupants and the society.
During the course, students work on a series of independent and collaborative studio-based projects. They have the opportunity to shape their learning in line with their interests, within the context of the architecture curriculum.
The programme aims to release creative potential, explore design processes, and lay a foundation of cultural and technical knowledge. Students have the opportunity to participate in practical explorations of materials and construction techniques which can lead to adventurous designs.
Students are expected to learn important drawing techniques, alongside computer-aided design (CAD), and hands-on modelling and construction.
The course is designed to address the social, theoretical, technical, technological, and contextual issues of living in the contemporary city. Design projects aim to build confidence in responding with imagination, humanity, and concern for the environment.
The studio is the main laboratory for teaching and learning on this course. In the studio, students work with academic staff who supervise their projects and guide them through the design process.
Lectures and seminars introduce topics such as humanities, environment, and technology. Students may participate in workshops, external visits, and fieldwork.
First Year
Buildable, Habitable Design (Core)
Contextual Design Projects (Core)
Design Process and Communication (Core)
History and Theory of Architecture and Design (Core)
Second Year
Architectural Design Projects (Core)
Design and Society (Core)
Integrated Design Project (Core)
Sustainable Design (Core)
Third Year
Architecture Research Projects (Core)
Comprehensive Design Project - Detailed Design (Core)
Comprehensive Design Project - Outline Design (Core)
Comprehensive Design Project - Technical Studies (Core)
Global Professional Context (Core)
Some courses may offer optional modules. The availability of optional modules may vary from year to year and will be subject to minimum student numbers being achieved. This means that the availability of specific optional modules cannot be guaranteed. Optional module selection may also be affected by staff availability.
How You Are Assessed
For this course, assessment is 100% by coursework each year.
The way students are assessed in this course may vary for each module. Studio-based modules will have formative and summative assessments.
Assignment and coursework may include written assignments (essays or dissertations), reports, and design projects.
The University of Lincoln's policy on assessment feedback aims to ensure that academics will return in-course assessments to students promptly.
Accreditation
This Level 6 programme is delivered in Hong Kong and is accredited by the Hong Kong Council for Accreditation of Academic and Vocational Qualifications.
Scholarships and Funding
At the University of Lincoln, we believe passionately in the transformative power of higher education. Each year we welcome students from a diverse range of backgrounds from all over the world and we offer a variety of scholarships and bursaries which can provide extra financial assistance with the costs of study to eligible students.
Almost half of our new UK undergraduates currently qualify for our University of Lincoln Scholarship, worth £1,500 over three years of study. Our £1,000 Excellence Scholarships recognise outstanding academic achievement of new undergraduates across our four academic Colleges. We also offer an array of scholarships to support suitably qualified international students when they join us at Lincoln and there is support for postgraduate level study too.
Use the search filters on this page to see which of our scholarships and bursaries might be available to you. Please be aware that eligibility may vary depending on your academic background, household income, intended programme of study or nationality. The University of Lincoln reserves the right to withdraw or modify the scholarships and bursaries listed here at any time.
Career Opportunities
The BA (Hons) Architecture programme aims to prepare students with the necessary knowledge and skills for positions in architectural and construction services internationally.
English Language Requirements
Certify your English proficiency with the Duolingo English Test! The DET is a convenient, fast, and affordable online English test accepted by over 4,000 universities (like this one) around the world.