BSc in
BSc in Psychology
University of Hull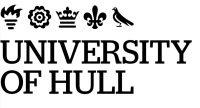 Introduction
Choose Psychology at Hull and you'll explore the most fascinating subject of all – the human mind.
Psychology has been a key area of study at Hull since 1928, spanning major milestones in the discipline from Freudian theory to the introduction of high-tech brain scanners. This accredited degree will provide you with a firm foundation in the core areas of psychological science – while giving you the option to study the topics that interest you in greater depth.
You'll study fascinating areas such as memory, social relationships, child development, the ageing brain and forensics. And you'll develop practical and technical skills which can help tackle real-life issues such as dementia, under the guidance of professional psychologists.
Our specialist facilities include an electroencephalography (EEG) machine for measuring activity in the brain and a well-equipped brain stimulation laboratory. You'll study in a friendly, supportive department that has strong links with the NHS as well as the private sector; all of which helps ensure what you're learning is industry-relevant.
Psychology students at Hull have access to their own social area too. The bright, modern space has seating areas where you can meet before and after lectures and is a great space for group study.
The unique link between our BSc Psychology and our doctorate in Clinical Psychology offers you a fast track to qualification while having your doctorate fees paid – and receiving a salary from the NHS.
You can also study for a semester in countries like Norway, Germany and Malta. Classes are taught in English and you'll expand your cultural and subject knowledge while you're there.
Our lecturers are at the cutting edge of psychology research. And that expertise inspires their teaching too, making sure what you learn is the most up-to-date theory and practice. Our research has real-life applications, like our work with international manufacturer Siemens. We are studying the psychological effects of the tough environment that wind turbine engineers must face while working out in the North Sea. Our psychologists are helping Siemens better understand this to support their engineers in their vital work and keep them safe.
How you'll study
Throughout your degree, you're expected to study for 1,200 hours per year. That's based on 200 hours per 20 credit module. And it includes scheduled hours, time spent on placement and independent study. How this time's divided among each of these varies each year and depends on the course and modules you study.
6 reasons to study Psychology at Hull
92.3% graduate employability rating#
Link to funded Clinical Psychology Doctorate
Accredited by the British Psychological Society
Opt to study at a European university†
Cutting edge brain-scanning equipment
Study under experts in a supportive environment
Career Opportunities
Your future prospects
Clinical psychologist
Forensic psychologist
Occupational psychologist
Neuropsychologist
Counsellor
Sports psychologist
When you graduate with a degree in psychology, you'll have developed the skills and knowledge for a career in numerous areas. As a scientist, your analytical and problem-solving skills - along with experience in research, communication and information management skills - will be valued by a range of employers.
Curriculum
The course consists of 120 credits per year. Most modules are 20 credits, meaning you'll study six modules each year. Some longer modules, such as a dissertation, are worth more (e.g. 40 credits). In these cases, you'll study fewer modules - but the number of credits will always add up to 120.
First year
Compulsory
Research Skills 1
Cognition and Development 1
Brain and Behaviour 1
Research Skills 2
Social Psychology and Individual Differences 1
Global Challenge: The Psychological Effects of Adversity
Second year
Compulsory
Research Skills 3
Cognition and Development 2
Brain and Behaviour 2
Research Skills 4
Social Psychology and Individual Differences 2
Psychological Wellbeing and Distress
Final year
In your final year, you can select your choice of modules from a wide range of options. This allows you to explore topics that interest you in-depth and are linked to the research interests of our teaching staff.
You will also plan and carry out an individual research project on a topic of your choice under the supervision of a member of staff. One of our recent students won the Experimental Psychology Society and British Science Association's undergraduate project prize which is awarded for the best piece of research conducted by a psychology student in the UK.
You may also apply to take a number of specialist option modules in Clinical Psychology during the final year. Students who complete these modules may then apply for fast-track entry onto the University of Hull's Doctorate in Clinical Psychology which enables you to train to become a professional Clinical Psychologist.
Compulsory
Research Project (Psychology)
Optional
Study Abroad (Psychology)
Psychology and Health
Neuropsychology
Forensic Psychology
Neuroscience Techniques
Understanding Animal Minds
The Social Brain and Autism
Memory in the Real World
Advanced Topics in Cognitive Development
Psychology in Education
The Ageing Brain
Clinical and Therapeutic Issues in Clinical Psychology
Professional, Ethical, and Personal Issues in Clinical Psychology
Introduction to Assessment in Clinical Psychology
Human Factors
Programming for Psychologists
Psychological Treatments and Services
All modules are subject to availability and this list may change at any time.
Scholarships and Funding
UK students can take out a tuition fee loan to cover the cost of their course and a maintenance loan of up to £9,706 to cover living costs.
Substantial discounts are available for International students.