BSc in
BSc in Biology
University of Hull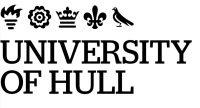 Introduction
Biology at Hull is all about tackling global challenges, from genetic engineering through to climate change.
You'll gain real-world practical skills in the lab and in the field, and learn to communicate important topics in biology to diverse audiences. You'll study in a supportive and friendly department with access to industry-standard facilities.
This degree reflects the breadth of modern biological sciences, with core topics including genetics and genomics, microbiology, evolution, cell biology and biological diversity. We'll help you build your degree around your interests, like molecular genomics, toxicology, applied ecology or other specialist topics. Fascinated by human biology? You can also take modules from biomedical sciences. Or if you're interested in all areas of biology you can take a broad range of options - the choice is yours.
You'll get plenty of hands-on training in the lab and field and you'll work on mini-projects throughout your course.
You can also take one of our residential field course options, including overseas trips to Brazil or Mallorca, where you'll learn essential skills for ecological careers.
Our degree will open doors to exciting careers. Our graduates have gained jobs in bioscience industries, teaching, veterinary medicine, ecological consultancy and scientists in government and non-government organisations. Our students also go on to further study through either Masters or PhD level qualifications, becoming scientific leaders of the future.
Excellent teaching is highly valued here. We are a small, friendly supportive group, which means you'll get to know your personal support tutor well over the course of your time at Hull. We also have three winners of the Royal Society of Biology's Higher Education Bioscience Teacher of the Year Award in the department. We bring industrial collaborators into our teaching so you can see how biology is used in real-world contexts.
How you'll study
Throughout your degree, you're expected to study for 1,200 hours per year. That's based on 200 hours per 20 credit module. And it includes scheduled hours, time spent on placement and independent study. How this time's divided among each of these varies each year and depends on the course and modules you study.
We don't just rely on exams. We have a diverse range of assessments designed to help you develop a range of transferable skills. For example, instead of writing an essay, we might ask you to write a policy brief or a wildlife management plan, like you might be asked to do when you start work.
6 reasons to study Biology at Hull
Specialise in molecular or ecological - or keep options broad
Gain industry-standard lab skills
Staff include three RSB Teachers of the Year
Fieldwork opportunities overseas and in the UK*
Modern facilities including genomics labs
96% graduate employability rating†
Career Opportunities
Your future prospects
Biologist
Laboratory scientist
Postgraduate researcher (MSc or PhD)
NHS research assistant
Biotechnologist
Biology teacher
Environmental Scientist
Science Communicator / Broadcast journalist
Conservationist
The field, analytic and lab skills you'll learn here are much in demand, and you'll get the chance to engage with potential employers in a range of local organisations and businesses.
Our team gives you expert advice and training. We'll help you explore your options and progress into a career you'll love. You'll learn how to apply for jobs and prepare for interviews and meet employers at on-campus events.
Sectors like environmental consultancy are growing. We have excellent links with organisations such as the Yorkshire Wildlife Trust and the RSPB, allowing you to develop practical skills and links with employers.
Curriculum
The course consists of 120 credits per year. Most modules are 20 credits, meaning you'll study six modules each year. Some longer modules, such as a dissertation, are worth more (e.g. 40 credits). In these cases, you'll study fewer modules - but the number of credits will always add up to 120.
First year
The first year is designed to give you a good foundation in all aspects of Biology, from molecular genetics through to ecology. Modules include training in essential skills including fundamental laboratory and field skills, experimental design, scientific writing and data analysis.
Compulsory
Microbiology
Cells and Organelles
Diversity of Life
Principles of Genetics
Evolution
Optional
Human Physiology
Ecology (with optional Dive Training)
Second year
In the second year, you can start to tailor your programme to your interests, and will also be introduced to more advanced lab or field techniques. We will also give you training in how to apply for scientific jobs to enhance your employment prospects on graduating.
Compulsory
Genetic Analysis
Vertebrate Zoology
Molecular Evolution and Genomics
Optional
Metabolism
Conservation Biology
Biological Basis of Disease
Cellular Regulation and Biotechnology
Ecological Monitoring
Behavioural Ecology
Final year
You can select your choice of final year modules from a wide range of options, including residential field courses around the world, Biology in Education or a work placement module.
You can choose modules allowing in-depth study of areas of interest; we regularly review our final year modules to ensure they include cutting edge topics. You will also have the opportunity to undertake a research project within your area of interest, working closely with a member of our academic staff to develop skills to prepare you for employment or post-graduate study.
Core (select one)
Final Year Projects
Biology in Education
Microbial Genomics Project
Compulsory
Ecotoxicology
Wildlife Ecology and Management
Biological Futures
Practical Conservation
Optional
Human Genetics
Sensory Physiology of Animals
Field Studies (Biology)
Sex and Social Behaviour
Invertebrate Zoology
Cancer Biology
Molecular and Medical Parasitology
All modules are subject to availability and this list may change at any time.
Scholarships and Funding
UK students can take out a tuition fee loan to cover the cost of their course and a maintenance loan of up to £9,706 to cover living costs.
Substantial discounts are available for International students.