Bachelor in
BEng in Electrical and Electronic Engineering
University of Hull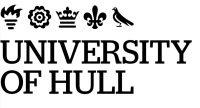 Introduction
From aerospace engineering, health care and mobile phones to the growing need for renewable energy solutions, electronic and electrical systems are constantly evolving. So the demand for talented engineers continues to rise.
Engineers and technologists are needed across all industries. So when you graduate, you'll find varied, challenging and rewarding careers developing the technology that touches every strand of modern life.
Our Electrical and Electronic Engineering degrees are fully accredited by the Institution of Engineering and Technology. They count as recognised qualifications on the way to Chartered Engineer status.
But it's not all study and works - there are lots of extra-curricular activities for you to get involved with as well. Become part of our Hull Electric Racing team and you could be building a single-seater racing car and competing against other students at Silverstone. There's a robotics society and you'll have access to our state-of-the-art FabLab, packed with 3D printers to build your prototypes.
How you'll study
Throughout your degree, you're expected to study for 1,200 hours per year. That's based on 200 hours per 20 credit module. And it includes scheduled hours, time spent on placement and independent study. How this time's divided among each of these varies each year and depends on the course and modules you study.
6 reasons to study Electrical and Electronic Engineering at Hull
First in the UK to be accredited by the IET#
Great job prospects due to UK skills shortfall
Benefit from our new robotics and 3D printing labs
Direct pathway to Chartered Engineer status
Course designed in collaboration with industry
Build a racing car with the Hull Electric Racing team
Career Opportunities
Your future prospects
Aerospace engineer
Broadcast engineer
CAD technician
Control and instrumentation engineer
Design engineer
Electrical/electronic engineer
The mathematical capabilities, problem-solving skills, ability to understand innovative concepts and experience of working in teams that you gain as an engineering graduate are much in demand.
You will also find that your engineering degree makes you highly sought-after by leading companies in the global marketplace.
Your engineering degree can therefore lead to a career anywhere in the world. Our graduates have gone on to work with companies such as Alstom, BAE Systems, Corus, GlaxoSmithKline, the armed forces and the Health and Safety Executive.
Curriculum
The course consists of 120 credits per year. Most modules are 20 credits, meaning you'll study six modules each year. Some longer modules, such as a dissertation, are worth more (e.g. 40 credits). In these cases, you'll study fewer modules - but the number of credits will always add up to 120.
First year
Compulsory
Mathematics for Engineers
Fundamentals of Engineering
Practical Skills for Engineers
Programming and Control
Thermofluids
Engineering Global Challenge 1
Second year
Compulsory
Control Engineering
Electrical and Electronic Systems 1
Power Systems
Digital and Embedded Systems Design
Electrical and Electronic Systems 2
Engineering Global Challenge 2
Final year
Core
Individual Project (Electrical and Electronic Engineering)
Compulsory
Smart Grids
Embedded Systems
Machine Learning
Robotics and Automation
All modules are subject to availability and this list may change at any time.
Scholarships and Funding
UK students can take out a tuition fee loan to cover the cost of their course and a maintenance loan of up to £9,706 to cover living costs.
Substantial discounts are available for International students.