BA in
BA in Film Studies
University of Hull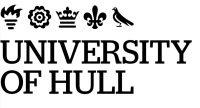 Introduction
You could hardly choose a better place to study film. As the region grows in popularity as a film location, so do opportunities to get real-world experience in the industry.
Some work experience opportunities might arise through our involvement with Screen Yorkshire's Connected Campus: a scheme that can help you prepare for life in the film and TV industry through masterclasses, workshops and visiting speakers.
You'll benefit from brand-new facilities – like the refurbished Middleton Hall, where we've invested £9.5 million to create a superb venue featuring a surround-sound cinema and an industry-standard filming and editing suite.
You'll be taught by enthusiastic, knowledgeable staff who are film fans as much they are academics. They include Dr Amy Davis, an internationally respected Disney scholar, as well as experts in horror, East Asian cinema and TV drama.
Creativity lives and breathes at the University of Hull. Always has done, always will. It's central to what universities do. But at Hull, we're building something that goes far beyond our four walls.
How you'll study
Throughout your degree, you're expected to study for 1,200 hours per year. That's based on 200 hours per 20 credit module. And it includes scheduled hours, time spent on placement and independent study. How this time's divided among each of these varies each year and depends on the course and modules you study.
6 reasons to study Film at Hull
95.2% graduate employability rating#
Surround-sound cinema in Middleton Hall
State-of-the-art filming and editing suite
Study with experts in genres from Disney to horror
Part of Screen Yorkshire's 'Connected Campus'†
Combine cinema theory with hands-on film skills
Career Opportunities
Your future prospects
TV/film producer
Publisher
Costume designer
Crew/events manager
Charity worker
Marketing professional
Our connections with the region's film and media industry provide you with opportunities to get invaluable work experience while studying.
Our graduates develop skills that are prized in many professions and acquire the adaptability to flourish in various arenas.
Curriculum
The course consists of 120 credits per year. Most modules are 20 credits, meaning you'll study six modules each year. Some longer modules, such as a dissertation, are worth more (e.g. 40 credits). In these cases, you'll study fewer modules - but the number of credits will always add up to 120.
First year
Compulsory
The Craft of Filmmaking
Writing Criticism
Film Style and Technology
Production Studies
Screen, Nation, Identity
History of Hollywood Cinema
Second year
Compulsory
Screening Genders
Representing Reality, Disclosing Truth, and Capturing the Everyday
Optional
Moving Image Techniques
American Alternative Cinema
Narration in the Fiction Film
American Animation History
Television and Factual Production
Work-Based Learning (Digital Media)
Musical-Made America
Final year
Optional
Dissertation
East Asian Cinema
Disney Studies
Is Television History?
Screen Production Project 1: Planning and Pre-Production
Screen Production Project 2: Filming and Post-Production
Global Nightmares: Contemporary Horror Cinema From Around the World
American History by Hollywood
All modules are subject to availability and this list may change at any time.
Scholarships and Funding
University of Hull Faculty of Arts, Culture and Education Undergraduate Scholarship 2022
The University of Hull is offering scholarships for international students beginning year one of a full time, undergraduate programme within our Faculty of Arts, Culture and Education starting in September 2022. The award is as follows:
5 x 50% scholarships for three years of undergraduate study for international students studying on programmes within the Faculty of Arts, Culture and Education. This scholarship will be awarded as a tuition fee reduction.