BA in
BA in Business Management and Supply Chain Management
University of Hull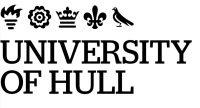 Introduction
On this course, you'll learn how to manage an organisation's involvement in global and international supply chains. Using facilities like our Technology Innovation Hub, you'll discover how management techniques and supply chains keep business moving.
You'll study specialist modules on procurement and supply management, global logistics and port management, and supply chain sustainability and the environment.
And you'll also come to understand how businesses work as a whole – learning across different functions. We'll use projects, case studies and industry collaborations to show you how what you're learning actually applies in the real world.
Plus, you'll have even more opportunities than ever before to make connections that will help you in your future career, from our many links with industry, as well as meeting with like-minded entrepreneurs, organisations and corporate partners in our recently enhanced Business Lounge. And you'll have access to the Business School's industry-standard facilities like the Bloomberg and Executive Education suites. Or you could help SMEs with their challenges via our Business Clinic, and take part in live business projects. Studying at Hull University Business School gives you a unique learning experience and places you as part of an exclusive club.
How you'll study
Throughout your degree, you're expected to study for 1,200 hours per year. That's based on 200 hours per 20 credit module. And it includes scheduled hours, time spent on placement and independent study. How this time's divided among each of these varies each year and depends on the course and modules you study.
6 reasons to study Business Management with Logistics and Supply Chain at Hull
Access facilities like our vibrant business lounge
94.9% graduate employability rating*
Prestigious AACSB accreditation
Study abroad for a year, a semester or a summer
Fantastic placement opportunities
9th in the UK for overall student satisfaction**
*Percentage of students from this subject area in work or further sstudy within 15 months of graduating : UK domicile full-time first degree leavers, Graduate Outcomes survey for academic year 2018/19, published y HESA July 2921.
**National Student Survey (NSS) 2022 HEIs only
Career Opportunities
Your future prospects
Business development executive
Management consultant
Project manager
Corporate responsibility manager
Supply chain manager
International logistics director
Our business management graduates go on to successful careers at a variety of businesses such as Handelsbanken, Morrisons, Next and Rolls-Royce.
And our logistics and supply chain management students are also highly employable, attracting jobs from top names like Bosch and Royal Mail.
Curriculum
The course consists of 120 credits per year. Most modules are 20 credits, meaning you'll study six modules each year. Some longer modules, such as a dissertation, are worth more (e.g. 40 credits). In these cases, you'll study fewer modules - but the number of credits will always add up to 120.
First year
Compulsory
Operations, Supply Chain and Business Practices
Accounting and Finance
Marketing
Personal and Professional Skills for Contemporary Organisations
Business Environments
World Economy
Second year
Compulsory
Responsible Business in Society
Organisational Management
Procurement and Supply Management
Supply Chain Information Management and Big Data
Optional
European Business
Ethical and Socially Responsible Procurement
Information Management and Principles of Data Science
Internet, e-Commerce and Emerging Technologies
The Organisational and Environmental Context of HRM
Learning and Development
Understanding Entrepreneurship
Engaging with Entrepreneurial Organisations
Sustainable Business and Innovation
Management Systems and Standards for Sustainability
Consumer and Business Buyer Behaviour
Integrated Marketing Communications and Branding
Research Methods
Summer School
Passport Languages
Final year
Compulsory
Business Strategies
International Business
Global Logistics and Port Management
Supply Chain Sustainability and the Environment
Choose one
Dissertation or Research Project
SMART: Problem-Solving for Complex Systems
Optional
Employee Relations and Engagement
Organisation in the Digital Economy
Sustainability Reporting and Communication
Services Marketing
Business Project Management
Managing Your Money – Personal Financial Planning
Comparative International Human Resource Management
Passport Languages
All modules are subject to availability and this list may change at any time.
Scholarships and Funding
UK students can take out a tuition fee loan to cover the cost of their course and a maintenance loan of up to £9,706 to cover living costs.
Substantial discounts are available for International students.