BA in
BA Criminology
University of Hull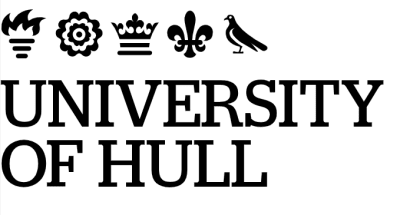 Key Information
---
Campus location
Hull, United Kingdom
Tuition fees
GBP 15,400 / per year **
Application deadline
Request info *
Earliest start date
Request info
* UCAS applications for 2022 open on 1 September 2021 and close by 15 January 2022, but we also consider later applications for most courses
** for EU/international students; fees for home students are £9,250 per year
Introduction
Hull has led the way in the exciting study of Criminology for more than 40 years as one of the UK's leading centres in this field. This course offers you a range of modules designed to train you to become a Criminologisdt in the 21st Century.
Criminology at Hull will train you to appreciate local issues in a global and historical context when tackling current affairs in crime and criminal justice. These will include social justice, gender and health inequalities, environmental crime and sustainability.
You will apply what you learn into practice in our purpose-built replica crime scene facility right here on campus. A recent addition to the university, it provides detailed and realistic crime scenes for you to explore. Get hands-on to collect evidence, explore criminal activity, and see the world of forensic science brought to life.
When you choose one of our Criminology degrees, you'll get the chance to apply for a semester-long placement with Humberside Police**. You'll work with areas like CSI, the Special Branch Ports Unit, Community Policing, Cybercrime and the custody suite. You will also visit crime scenes, observe interviews, and collect evidence. Recent students have had the opportunity to investigate policing and security issues.
Our lecturers specialise in current issues in Criminology & Criminal Justice and draw from their expertise to inform their teaching. These include AI & predictive policing, modern-day slavery, knife crime, domestic violence, mental health & crime, organised crime, cyber-terrorism and security issues. Lecturers bring their specialist knowledge and enthusiasm into the lecture theatre to help you define and develop your own areas of interest.
And our annual Careers in Criminal Justice event enables our students to network with employers from the sector.
How you'll study
Throughout your degree, you're expected to study for 1,200 hours per year. That's based on 200 hours per 20 credit module. And it includes scheduled hours, time spent on placement and independent study. How this time is divided among each of these varies each year and depends on the course and modules you study.
6 reasons to study Criminology at Hull
Get hands on experience using our replica crime scene facility
Chance for placements with Humberside Police
Access to research active academics exploring current issues
96.1% graduate employability rating*
Expand your experience through volunteering
Compelling choice of modules
*Percentage of students from social sciences subject area in work or further study within 15 months of graduating : UK domicile full-time first degree leavers, Graduate Outcomes survey for the academic year 2018/2019, published by HESA July 2021
Explore the virtual tour
https://virtualtour.hull.ac.uk/take-a-look-around/area-of-interest/choose-your-subject/criminology
Scholarships and Funding
University of Hull Faculty of Arts, Culture and Education Undergraduate Scholarship 2022
Award
50% scholarships for three years
Study type
Undergraduate
Eligibility
International Students
Career Opportunities
Your future prospectS
Police officer
Prison officer
Probation officer
Social worker
Civil servant
Charity worker
You could go on a semester-long placement with Humberside Police on this course. You'd work with different areas of the force, including CSI, the Special Branch Ports Unit, community policing, cybercrime and the custody suite.
You'd visit active crime scenes, observe suspect and victim interviews and collect evidence. There are only 10 places available, so it's competitive – but the knowledge and skills you'd gain are genuinely career-enhancing.