Bachelor in
Bachelor of Environmental Studies
University Of Fraser Valley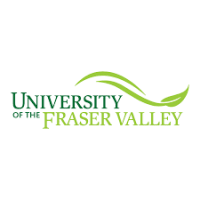 Scholarships
Explore scholarship opportunities to help fund your studies
Introduction
As the global need for clean solutions increases, so does the demand for professionals able to shape the business, industry, and government practices, using economically and environmentally-sound principles.
If you are passionate about creating sustainable communities and systems, UFV's Bachelor of Environmental Studies is the perfect stepping stone to prepare you for work in the private sector or with local and regional non-governmental organizations.
The four-year, full-time, 120-credit Bachelor of Environmental Studies is designed to address needs within the Fraser Valley, including initiatives related to agriculture and food security, climate change, land use planning, environmental communications, bioregional identities, and ethnoecology.
Through lectures, seminars, field-based, and technology-supported classroom experiences, you gain knowledge of environmental issues, recognize how the environment impacts human health and safety, and learn how to apply this knowledge at both the global and local levels. As part of the program, you complete a practicum (in Canada or abroad) or a cooperative work placement.
When you graduate, you are equipped with the tools and approaches to contribute to the change called for in the B.C. Climate Leadership Plan, which includes strategies to reduce the carbon footprints of buildings and private vehicle use, and the development of communications and tools used to encourage natural resources conservation.