Bachelor in
Bachelor in Economics, Politics and Social Sciences
University of Bologna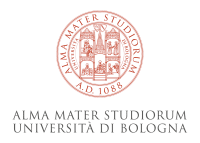 Introduction
Economics, Politics, and Social Sciences provides students with multidisciplinary preparation, combining core teaching in economics and political sciences with training activities in statistics, management, and law.
Students will acquire the quantitative skills necessary for empirical analysis in the social sciences, and the interpretative tools to ask relevant questions and understand complex environments.
In the third year, students choose one of three tracks: Data Analysis, Public Economics & Management, and Global Political Economy.
The course trains undergraduates to become specialists in the management of public administration and private companies and specialists in economic and political sciences.
5 reasons to enroll in the Degree Programme:
You will obtain solid multidisciplinary preparation, with training activities in the economic, political, legal, statistical, and management fields
You will gain knowledge of quantitative tools and statistical-informatics skills that are fundamental for the economic and socio-political analysis
The course structure is tailored and updated based on the needs of both the private sector and public administration
It allows access to master's degrees offered by all departments of Unibo's social area: economic, business, socio-political, legal, and statistics
It is a unique educational opportunity in Italy
Scholarships and Funding
University students may obtain financial support during their studies from the Emilia Romagna Region, the University of Bologna, and other external bodies. Check the requirements to apply for financial aid.