BSc in
Bachelor of Science in Economic and Social Sciences
University Bocconi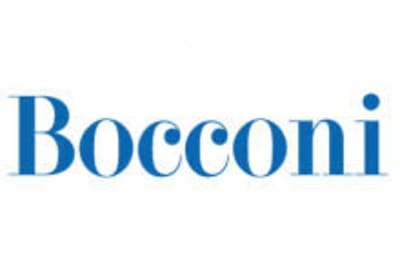 ---
Campus location
Milan, Italy
Tuition fees
EUR 12,689 / per year *
Application deadline
Request info
Earliest start date
Request info
* *subject to adjustment
Scholarships
Explore scholarship opportunities to help fund your studies
Introduction
This BSc is a program in economics, but highly interdisciplinary in nature and grounded in solid quantitative and methodological foundations. With its particular blend of economic, quantitative and social science topics, this innovative program finds synergies among subjects, to attain different perspectives on leading international economic issues.
It is among the pioneering programs in Europe, in proposing a new integrated view of economics and social sciences. Today, sociologists make use of game theory, and demographers use economic models to analyze population dynamics. Similarly, economists talk about crime and incentives, analyze the mind as philosophers and psychologists do, and study social stratification among other areas of multidisciplinary convergence.
The program focuses on understanding how individuals think and make decisions, for example about saving, energy consumption, fertility or health. This is a crucial aspect for firms and organizations that may be launching a new product, as well as for governments designing economic policies aimed at tackling poverty or unemployment. The linchpin of its innovative study plan is that individual behavior is not only determined by mere economic factors (how much an individual profits from a decision) but also by psychological traits (how emotions and cognitive limits shape actual decisions) and social norms (how the behavior of others, and shared values, affect one's decision).
This program is dedicated to students with an international vocation and an ambitious intellectual disposition: starting with a more rounded and broader educational background, it prepares you for a higher level of specialization in a Master of Science program.
Program Structure
First Year
Main topics
Economics (micro and macro)
Math (theoretical and applied)
Logic and Methods for Social Sciences
Management
First foreign language
Computer science
During the first year, you will be given training in several basic subjects in order to understand how companies and organizations work (Management), as well as the economic system in which they operate.
Economics, in fact, describes the functioning of economic systems both at an overall level (macroeconomics) and at the level of the individual behavior of firms and consumers (microeconomics). Through Math and Statistics, both theoretical and applied, you will be provided with a wide set of quantitative tools to understand and apply an array of economic models.
Finally, the course in Logic and Methodology of Social Sciences gives you the fundamentals of logic and critical thinking to understand how the mind should work in order to detect fallacious patterns of reasoning (when does B follow from A?), assess and (de)construct arguments, think consistently and analytically.

Second Year
Main topics
Econometrics
Strategic Decision Making
Economic Policy
Incentive Design and Policy
Introduction to Cognitive Science
Law
Second foreign language
In the second year, you will learn more about Markets and Strategic Decision Making, exploring choice and demand, finance, and game theory, in order to understand how individuals make economic decisions, and how companies and organizations compete in markets.
Then, through Incentive Design and Policy, you will learn how and why markets feature imperfections and how to correct them via public policies.
In Macroeconomics and Economic Policy, you will deepen your understanding of macroeconomic issues such as: Why does unemployment exist? Why do some countries become richer than others? Why does financial crisis happen? Is the Euro a good idea?
You will also study the basis of cognitive sciences, to learn how the individual mind (with its cognitive limits) actually works in order to make sense of how a society works as a whole.
Economic history is fundamental to understanding the evolution of political and economic-social systems, as it enables you to better interpret the current environment.
Private and Business Law will give you an overview of civil law in both a domestic and a broader international context.

Third Year
Main topics
Data Analysis
Sociology
Public Policy and Law
International Economics and Finance
Organizations and Social Psychology
Exchange program
Internship
Final report
In the last year, you will complete your path with courses like Organizations and Social Psychology, that will help you understand micro-organizational behavior (how individuals and groups affect and are affected by organizations) as well as macro-organizational behavior (how organizations work and their relationships with the environment).
Moreover, Culture, Institutions, and Development will teach you how social norms and culture affect the path of development of a community or of a country and vice versa. While Empirical Methods and Data Analysis focuses on applications and implementation with data on topics such as labor, development, political economy, industrial organization.
You will also be able to further personalize your study plan:
Choosing several electives
Doing an internship in Italy or abroad
Taking part in a study abroad program
Selecting a research topic you're interested in, that you can deepen and develop in your final report
Program requirements are subject to change.

International Opportunities
Studying abroad can be a great opportunity for growth both academically and personally, allowing you to challenge yourself in a multicultural environment. The Exchange Program gives you the chance to spend one semester abroad at a partner university, starting in your Bachelor of Science program.
Exchange Programs
One-semester programs with prestigious partner universities, including:
Princeton University, Department of Economics (USA)
Northwestern University, Department of Economics (USA)
Université Toulouse 1 Capitole, Toulouse School of Economics (France)
Yale-NUS College (Singapore)
University of Sydney, School of Economics (Australia)

Career Opportunities
Most graduates in Economic and Social Sciences continue their education at the graduate level; graduates may also have direct access to the job market.
Graduates who study Economics generally find work in multinational companies, international organizations or the financial sector. Others may pursue academic careers at universities all over the world.
Career opportunities include junior positions at private and public companies/institutions dealing with the economic system analysis (antitrust policies, risk assessment of countries; economic regulations, government policies effects, etc.); companies handling relations with outside authorities, e.g. antitrust or regulator in specific sectors; and financial institutions for investment markets analysis, and interaction comprehension between productive system and credit market.
Admission
Every year, Bocconi University selects the best candidates and sets a number of students who can be admitted to its programs in order to guarantee the best welcoming conditions and success in the academic path and to facilitate the entrance of our Graduates in the professional world.
Usually, a total of 2700 places are available for Bachelor of Science and Integrated Master of Arts in Law programs' first-year students. Classes are made up of approximately 100 students for BSc programs taught in English and approximately 120 students for BSc programs taught in Italian. The Integrated Master of Arts in Law classes (taught in Italian only) are made up of around 140 students.