Bachelor in
Public administration
University Academy of Christian Humanism (Universidad Academia de Humanismo Cristiano)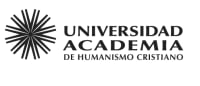 Scholarships
Explore scholarship opportunities to help fund your studies
Introduction
The Public Administrator trained at the Academy has a marked vocation for public service and interest in public affairs. His analytical and reflective capacity stands out, as well as his broad vision of the political and social reality that surrounds him, from a plural and democratic way of thinking.
Our institution aspires to improve governance capacity, give content and directionality to systemic governance and articulate the action of senior leadership and competence that Chile requires in its current stage of development and international insertion.
The task of conducting democratic public management and administering the new frontiers of politics, sociology, economy and administration, taking the pace and speed of the new times, which are transformed and happen in regional and world scenarios, implies thinking a State and a society that contains a critical mass of qualified human resources, reinvented administrations and national and global directorates that reproduce their societal utopias in the new realities.