Bachelor in
Bachelor of Information Technology (Hons) in Computer System Security
Universiti Kuala Lumpur- UniKL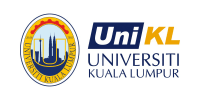 Introduction
IT and computing have evolved from time to time. Ever since the dawn of the internet, confidentiality, authenticity, and integrity of information had become an issue. Threats such as Hacking, Malicious Codes, and Application Vulnerability have changed how IT benefits the human race. This program is uniquely designed to fulfill the demand for the computer security professional in the job market where network security, information security management, secure software, secure software development, and cyber forensic areas apply in an organization that requires them.
Curriculum
Semester 1

Discrete Mathematics for IT
Principles of Computer Programming
Introduction to Computing and Information Systems
Fundamental English
Malaysian Studies
Co-Curriculum I
Technopreneurship

Semester 2

Object-Oriented Programming
Information Security
Computer Organization
CCNA I
Co-Curriculum II
Cyber Law

Semester 3

Data Structure and Algorithm
Database Management Systems
Advanced Networking
Professional English I
Innovation Management
Moral/Islamic Studies

Semester 4

Operating Systems
Professional English II
Cryptography
System Administration
Bahasa Kebangsaan A
Elective I

Semester 5

Internet Programming
Network Security
Secure Software Development
Research Methodology
Elective II

Semester 6

Operating System Security
Software and System Vulnerabilities
Final Project
Elective III
Project Management
Mandarin I

Semester 7

Advanced Network Security
Cyber Forensics
Elective IV
Final Year Project II
Mandarin II

Semester 8
Program Outcome
Apply skills and principles of lifelong learning in academic and career development.
Communicate effectively with peers, clients, superiors, and society at large.
Demonstrate teamwork, leadership, interpersonal and social skills.
Utilize relevant techniques and demonstrate analytical and critical thinking skills in problem-solving.
Demonstrate professionalism and social and ethical consideration in accordance with ethical and legal principles.
Apply broad business and real-world perspectives daily and demonstrate entrepreneurial skills.
Demonstrate knowledge of essential facts, concepts, principles, and theories relating to Computer System Security.
Apply theoretical principles of Computer System Security in relevant areas.
Design, implement and manage Computer System Security solutions and resources, and recognize the impact of technology on individuals, organizations, and society.
Career Opportunities
Upon completion of this degree program, students shall enter the information security job market as information security professionals, IT Security Officers, or a Security Analysts in defending and securing computer networks, developing secure software and application, developing a firm security and ICT policy, and capable of performing a digital forensic investigation.