Bachelor in
Bachelor of Environmental Health (Hons)
Universiti Kuala Lumpur- UniKL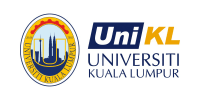 Introduction
This Bachelor of Medical Science Technology in Environmental Healthcare (Hons.) course is designed to prepare students for the technical and professional demands of careers dedicated to the protection of human health and the environment. This course embraces broad environmental ethics through human cooperation with nature, including a safe home and workplace, clean water supplies, safe and available food supply, waste management, and careful resource management for the future.
With the development rising and the population growing, this Environmental Healthcare course should be able to produce a highly specialized trained workforce equipped with knowledge on theory and practical aspects to protect the environment and the well-being of Malaysian citizens.
Curriculum
Semester 1

Fundamental English
Professional English 1
Tamadun Islam & Tamadun Asia (TITAS)
Technopreneurship
Cell Biology

Semester 2

Basic Microbiology
Human Biochemistry
Human Anatomy & Physiology
Introduction to Environmental Health
Basic Occupational Safety & Health
Hubungan Etnik
Professional English 2

Semester 3

Principles of Psychology
Principles of Human Nutrition
Basic Human Genetics
Environmental Health Law
Communicable & Non-Communicable Diseases
Innovation Management
Foreign Language 1

Semester 4

Principle of Immunology
Air Quality Assessment & Control
Environmental Microbiology
Environmental & Occupational Management Systems
Pest & Vector Control
Foreign Language 2
Isu-Isu Kontemporari Muslim di Malaysia / Culture and Lifestyle in Malaysia

Semester 5

Scientific Communication
Biostatistics
Land Use and Housing
Industrial Hygiene & Ergonomics
Environmental Health Epidemiology
Co-curriculum
Human Behavioral Sciences

Semester 6

Food Hygiene & Technology
Water and Sewage Management
Waste Management
Environmental Toxicology
Radiation Protection
Final Year Project 1

Semester 7

Environmental Health Education & Promotion
Environmental Impact Assessment
Environmental Health Risk Assessment
Final Year Project 2

Semester 8
Program Outcome
Apply the technical and scientific knowledge to assess as well as monitor the environment and human health.
Anticipate, evaluate, prevent and control contemporary environmental healthcare problems to prevent a recurrence.
Conduct supervised research that identifies and analyzes critically environmental healthcare problems while providing solutions based on evidence.
Present and utilize information and findings coherently.
Select and apply current and available methods to solve environmental healthcare problems.
Function effectively as an individual who possesses leadership, interpersonal and social skills while collaborating with healthcare and other professionals of all levels.
Communicate effectively on environmental health problems with peers, healthcare professionals, stakeholders, and the community at large.
Demonstrate sensitivities and responsibilities towards the community, culture, religion, and environment.
Adhere to legal responsibilities, professional ethics, and norms of code of conduct in environmental healthcare practice.
Adopt sustainable development principles in environmental healthcare solutions.
Demonstrate management, business ideas, and technopreneurs competencies in the practice of environmental health.
Utilize ICT and lifelong learning skills in their environmental healthcare practice.
Career Opportunities
Graduates of this bachelor's are qualified to work in the government sector (local authorities and ministries) as Environmental Health Officer or Environmental Officer and privates sector (Environmental Executive or Consultant).