Bachelor in
Bachelor of Engineering Technology (Product Design) with Honours
Universiti Kuala Lumpur- UniKL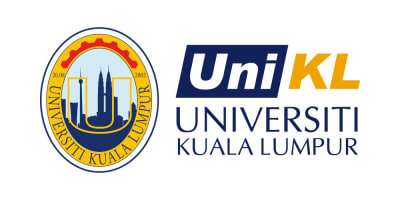 Key Information
---
Campus location
Kuala Lumpur, Malaysia
Tuition fees
MYR 9,750 / per semester *
Application deadline
Request info
Earliest start date
Request info
* local students: RM 7,500 | international students: RM 9,750
Introduction
The program is designed to equip graduates with the expertise and knowledge in the field of engineering design to fulfill the needs of the manufacturing industry. All products produced by the manufacturing sectors need to be designed initially. A product that has a superior design will be able to increase the productivity and economy of the nation thus increasing the standard of living of the common people. The duration of the program is 4 years with one semester of industrial training.
The students will be exposed to various fields such as art and design, mechanical, electrical, electronics, and the latest computer technology to assist them in their design projects. Students will also be exposed to the manufacturing process and product technology.
As such all students of PDE are expected :
To understand the full spectrum of Product Design, from concept to manufacturing.
To apply this knowledge to their own design concept.
To learn teamwork and communication skills as applied to Product Design.
To gain confidence in creating a new product.
To gain awareness of the role of multiple functions in creating a new product, marketing, and production.
Curriculum
Semester 1

Tamadun Islam & Tamadun Asia (TITAS) / Bahasa Melayu Komunikasi 2
Isu-isu Kontemporari Muslim di Malaysia / Culture and Lifestyle in Malaysia
Engineering Mathematics 1
Fundamental English
Professional English 1

Semester 2

Engineering Sciences
Engineering Mathematics 2
Engineering Drawing
Product Design
Metrology and Workshop Practice
Information Technology

Semester 3

2D Visual Design Development
Electrical and Electronics Fundamentals
Ergonomics In Design
Materials Engineering
Solid Modeling
Mechanics Of Materials
Foreign Language 1

Semester 4

Hubungan Etnik / Pengajian Malaysia 3
Industrial Design Studio 1
Mechatronics
Engineering Economic
Applied Statistics
Thermofluids
Surface Modeling
Foreign Language 2

Semester 5

Technopreneurship
Product Design Studio
Finite Element Analysis
Professional English 2
Engineering Mechanics: Dynamics
Co-Curriculum
Elective 1

Semester 6

Manufacturing Technology
Advanced Product Design
Machine Design
Final Year Project 1 (FYP1)
Elective 2
Project Management

Semester 7

Innovation Management
3D Physical Modeling
Quality Engineering
Technologist in Society
Final Year Project 2 (FYP2)
Elective 3

Semester 8

Elective

Computer-Aided Industrial Design
Six Sigma Methodology
Lean and Agile Manufacturing
Production and Operations Management
Computer Programming
Geometrical Dimensional and Tolerance
Program Outcome
Apply knowledge of mathematics, science, engineering fundamentals, and product design engineering to the defined and applied engineering procedures, processes, systems, or methodologies.
Identify, formulate, research literature, and solve broadly-defined engineering problems reaching substantiated conclusions using analytical tools appropriate to the product design engineering discipline.
Design solutions for broadly-defined product design engineering technology problems and contribute to the design of systems, components, or processes to meet specified needs with appropriate consideration for public health and safety, cultural, societal, and environmental considerations.
Conduct investigations of broadly-defined product design engineering problems; locate, search and select relevant data from codes, databases, and literature, and design and conduct experiments to provide valid conclusions.
Select and apply appropriate techniques, resources, and modern engineering tools, including prediction and modeling, to broadly-defined product design engineering activities, with an understanding of the limitations.
Function effectively as an individual, and as a member or leader in diverse technical teams.
Communicate effectively on broadly-defined engineering activities with the engineering community and with society at large, by being able to comprehend and write effective reports and design documentation, make effective presentations and give and receive clear instructions.
Demonstrate understanding of the societal, health, safety, legal and cultural issues and the consequent responsibilities and norms of engineering technology practice.
Recognize and commit to professional ethics and responsibilities and norms of engineering technology practice.
Provide explanations on the impact of engineering solutions in a societal context and demonstrate knowledge of and the need for sustainable development.
Demonstrate an awareness and understanding of management, business practices, and technopreneurs' competencies.
Recognize the need for, and have the ability to engage in independent and lifelong learning.
Career Opportunities
Upon graduation, graduates may join a specialist design consultancy or might choose the 'in-house' environment of a product manufacturer. Other than working in the industrial sector, graduates will also be able to run their own businesses or as act as design consultants.