Bachelor in
Bachelor of Computer Engineering Technology (Hons) in Networking Systems
Universiti Kuala Lumpur- UniKL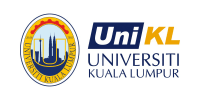 Introduction
The Networking Systems graduates are prepared to take leadership roles in the application, development, and management of advancements in digital technologies such as computers, network communications, high-speed control, smart devices, and software (also known as far-reaching applications) as there is a constant demand for skilled professionals. The exceptional technical understanding provided by this program enables graduates to meet the challenges of an ever-evolving digital world. Its strong technical emphasis meets employers' needs and allows the graduates an excellent foundation to enter multiple high-paying career paths. In addition to that, this unique curriculum balances theory with extensive hands-on experience.
Coverage of the academic and vocational aspects equipped with CCNA and CCNP certifications from CISCO, as added value for them to compete in the job market.
Courses focus on the advancements in digital technologies to create a constant demand for skilled professionals and exciting digital careers.
Students with academic and professional skills to develop solutions in Networking and Engineering Technology context in facilitating future changes.
Students with high order skills, such as critical thinkers, independent, cooperative learning, intellectual, communication ability, and teamwork capabilities provide opportunities for job placement or advanced study programs in the relevant area.
Curriculum
Semester 1

Mathematics for Technologies 1 (Mathematics Module)
Fundamental English (Language Module)
Principles of Computer Programming (Programming module)
Introduction to Computing and Information System
Data Communications
Digital Principles (ET module)

Semester 2

Mathematics for Technologist 2 (Mathematics Module)
Professional English 1 (Language Module)
Technopreneurship (Business module)
Object-Oriented Programming (Programming module)
Digital System (ET module)
Network Fundamentals (CCNA module)

Semester 3

Engineering Mathematics 1 (Mathematics Module)
Professional English 2 (Language Module)
Data Structures and Algorithms (Programming module)
Microprocessor (ET module)
Routing Protocols and Concepts (CCNA module)
LAN Switching (CCNA module)

Semester 4

System Tools and Administration (OS module)
Wireless Network
Database Management Systems
WAN Technology (CCNA module)
Innovation Management (Business module)

Semester 5

Advanced Routing (CCNP module)
Multilayer Switching(CCNP module)
System and Network Programming (OS module)
Network Security
Telecommunications
Mandarin 1 (Language Module)

Semester 6

Elective BNS 1**
Networks Troubleshooting (CCNP module)
Project Management
Research Methodology
Mandarin 2

Semester 7

Elective BNS 2**
Elective BNS 3**
Network Management
Cyber Law
Final Year Project

Semester 8
Program Outcome
Knowledge: apply knowledge of mathematics, science, engineering fundamentals, and computer networking specialization to defined and applied procedures, processes, systems, or methodologies.
Problem analysis: Identify, formulate, research literature, and analyze broadly-defined networking problems reaching substantiated conclusions using analytical tools appropriate to their discipline or area of specialization.
Design/ development of solutions: Design solutions for broadly-defined networking technology problems and contribute to the design of systems, components, or processes to meet specified needs with appropriate consideration for public health and safety, cultural, societal, and environmental considerations.
Investigation: Conduct investigations of broadly-defined problems; locate, search and select relevant data from codes, databases, and literature, and design and conduct experiments to provide valid conclusions.
Modern Tool Usage: Select and apply appropriate techniques, resources, and modern networking and IT tools to broadly-defined networking activities, with an understanding of the limitations.
The Engineer and Society: Demonstrate understanding of the societal, health, safety, legal and cultural issues and the consequent responsibilities relevant to engineering technology practice.
Environment and Sustainability: Understand the impact of engineering technology solutions in societal and environmental contexts and demonstrate knowledge of and need for sustainable development.
Ethics: Understand and commit to professional ethics and responsibilities and norms of engineering technology practice.
Individual and Team Work: Function effectively as an individual, and as a member or leader in diverse technical teams.
Communications: Communicate effectively on broadly-defined networking activities with the networking community and with society at large, by being able to comprehend and write effective reports and design documentation, make effective presentations, and give and receive clear instructions.
Project Management and Finance: Demonstrate knowledge and understanding of networking management principles and apply these to one's own work, as a member and leader in a team, and to manage projects in multidisciplinary environments.
Life-Long Learning: Recognize the need for, and have the ability to engage in independent and life-long learning in specialist technologies.
Career Opportunities
After obtaining your networking systems degree, there are many types of jobs for which you can apply. You will be trained to be competent for jobs such as maintenance of computer systems, network administration, network coordinator, and network security. You will also have the necessary skills for a job in computer programming, computer systems analysis, database administration, and computer science.
CCENT Certification
Network Administrator, Network Engineer, Network Support Specialist, Entry Network Technician
CCNA Routing & Switching Certification
Network Specialists, Network Administrator, Network installer, Network Support Engineer
CCNP Routing & Switching Certification
Network Engineer, System Engineer, Network support specialists, Network Administrators, Network Consultants, System Integrators