Bachelor in
Bachelor of Aircraft Engineering Technology (Hons) in Mechanical
Universiti Kuala Lumpur- UniKL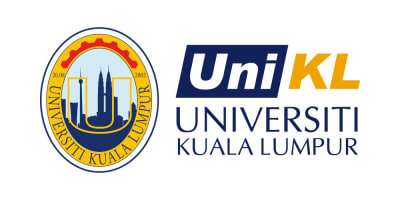 Key Information
---
Campus location
Kuala Lumpur, Malaysia
Tuition fees
MYR 11,140 / per semester *
Application deadline
Request info
Earliest start date
Request info
* local students: RM 8,570 | international students: RM 11,140
Introduction
This degree is a multidisciplinary program, built upon a strong foundation of the Sciences, Mathematics, and hands-on aircraft maintenance fundamentals, designed to meet the needs and interests of students who want to excel and develop a career as a knowledgeable and competent aircraft maintenance engineer. This program is different in nature from traditional engineering programs, which include mechanical and aeronautical engineering as offered by other universities which emphasize heavily the design aspects of engineering. However, the elements of aircraft design that are more relevant to maintenance activities such as advanced material technologies, durabilities, and repairs are included in order to increase the student readiness to face the demand for highly sophisticated aircraft.
The aspects of engineering management such as the economy, quality assurance, reliability and logistics are also part of the syllabus, therefore improve the student awareness on cost efficiency, safety standards, efficient planning, good decision making etc. The consolidation of aviation maintenance and relevant traditional engineering disciplines will provide an enjoyable learning experience closely related to the industry's needs.
Curriculum
Semester 1

Material and Hardware
Electrical Fundamental I
Engineering Mathematics I
Physics and Aerodynamics
Communicative Aviation English I
Islamic/Moral Studies
Bahasa Kebangsaan (A)
Co-Curriculum I
Mandarin I

Semester 2

Communicative Aviation English II
Electrical Fundamental II
Maintenance Practices
Aircraft Cabin Interior Systems
Engineering Mathematics II
Human Factors
Mandarin II
Co-Curriculum II
Malaysian Studies

Semester 3

Technical Drawing
Electronics Fundamental (Mechanical)
Aircond and Pressurization Systems
Material Fabrications and Processes
Applied Engineering Mechanics
Aircraft Fire Protection & Fuel Systems
Thermofluid
Professional Aviation English

Semester 4

Theory of Flight and Control
Aircraft Structures
Hydraulic and Pneumatic Systems
Piston Engine I
Computer Programming
Digital Technique (Mechanical)
Propeller
Technopreneurship

Semester 5

Landing Gear Systems
Aircraft Electrical Systems
Gas Turbine Engine I
Computer-Aided Engineering
Electronics Instrument Systems
Mechanics of Materials
Innovation Management

Semester 6

Fundamentals of Airline Economics
Aircraft Flight Control Systems
Piston Engine II
Aircraft Structure Repairs
Quality Assurance and Reliability
Final Year Project I

Semester 7

Aircraft Composite Repairs
Instrument and Avionics Systems
Aviation Legislation
Gas Turbine Engine II
Aircraft Maintenance and Logistics
Final Year Project II

Semester 8
Program Outcome
Apply fundamental knowledge of mathematics, science, and aircraft mechanical engineering technology.
Identify, develop and solve broadly-defined engineering technology problems.
Troubleshoot problems, conduct experiments, process, interpret and analyze experimental data.
Apply appropriate techniques, resources, and modern engineering tools with an understanding of the limitation.
Function effectively as an individual, and as a member or leader in diverse technical teams.
Communicate effectively with multidisciplinary professions and the community at large.
Demonstrate understanding of the societal, health, safety, legal and cultural issues and the need for sustainable development.
Understand professional ethics and responsibilities in engineering technology practice.
Demonstrate an awareness and understanding of managerial and entrepreneurial skills.
Recognize the need for, and have the ability to engage in independent and lifelong learning.