Bachelor in
Bachelor in Chemical Engineering
Universitas Syiah Kuala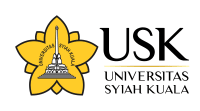 Introduction
Chemical Engineering Study Program - Program Studi Teknik Kimia (PSTK) of Universitas Syiah Kuala (USK) was founded in 1977 in response to the growth of industrial estates in the north of Aceh Province. It became the choice for student candidates from both inside and outside Aceh. USK PSTK alumni have worked in various fields of good work in Indonesia and abroad. In general, the field of work expected for USK PSTK alumni is process engineering, research and development, and consultancy service. This program has been accredited "A" since 2004.
At present, USK PSTK not only has 11 laboratories but also has several supporting units, namely: Reading Room, Kindergarten Computer Center, Guidance and Counseling, Publication, Central Alumni, Industrial Study Center, Designer Studio, and Mushalla At-Tafakur. To face the main challenges in the fields of science and technology, the government plans to achieve economic and social improvements in line with the changing paradigm of higher education.
Vision and Mission of Program Studi Teknik Kimia (PSTK)
The vision of USK PSTK
"Making USK PSTK leading in education, research, engineering, and service in the community and can produce graduates who are cautious and highly competent in national and international level in 2020. "
The mission of USK PSTK
Preparing graduates to master the expertise of chemical engineering professionals and high competitiveness, to take advanced chemical engineering education and long-life learning, and increasing the knowledge and technology base for chemical engineering application bioprocess that supports the exploitation of sustainable natural resources.
Period of study
The average study period of chemical engineering students is around 4 to 5 years.
Curriculum
Curriculum
Natural science concepts and principles in applying engineering mathematics
Design principles and techniques of processes, processing systems, and equipment needed to convert raw materials into products that have added value
Principles and issues in the economy, social, ecology in general
Knowledge of communication techniques and the latest technological developments