Bachelor in
Degree in Computer Engineering
Universidade Santiago de Compostela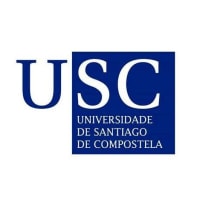 Introduction
Title of the title: Degree in Computer Engineering
Knowledge branch: Engineering and Architecture
Center where it is taught:
Higher Technical School of Engineering
Rúa Lope Gómez de Marzoa s / n. South Campus
15782
Santiago de Compostela
Date of authorization for the implementation of the title by the Xunta de Galicia: Decree 385/2009 of August 27 (DOG 09/16/09)
Date of publication in the BOE: BOE of March 5, 2010
Date of the last accreditation: 04/30/2015
Responsible for the title: Gonzalez Alvarez, Julia
Degree coordinator: Pichel Campos, Juan Campos
Teaching conditions:
Offer periodicity: annual
Type of teaching: Face-to-face
Study regime: full time / part time
Languages of use: Spanish Galician
Interuniversity degree: No
Coordinating University:
University of Santiago de Compostela
goals
The graduate degree in Computer Engineering has as its fundamental objective scientific, technological and socioeconomic training and preparation for professional practice in the development and application of information and communication technologies (ICT), in the field of Computing. It is intended to prepare professionals with a transversal and versatile training; one engineer with a broad spectrum and easy adaptation to different work environments.
To which end, the configuration of the study plan was aimed at the acquisition, by the student, of knowledge, capacities and basic skills within the specialty and with an open mind to adapt to the young scenarios that their professional career may demand.