Bachelor in
Degree in Biology
Universidade Santiago de Compostela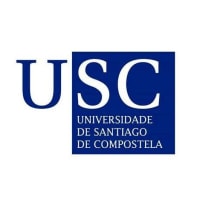 Introduction
Center where it is taught:
Faculty of Biology
Rúa Lope Gómez de Marzoa, s / n. South campus.
15782
Santiago de Compostela
Date of authorization for the implementation of the title by the Xunta de Galicia: Orde do 16/06/2020 (DOG do 1/07/2020)
Date of publication in the BOE:
Date of the last accreditation: 05/18/2020
Responsible for the title: Segura Iglesias, Antonio Luis
Degree coordinator: Salgado Castro, Francisco Javier
Teaching conditions:
Offer periodicity: annual
Type of teaching: face-to-face
Study regime: full time / part time
Languages of use: Spanish Galician
Interuniversity degree: No
Coordinating University:
University of Santiago de Compostela
goals
The final objective of the Bachelor's Degree in Biology is the training of professionals who understand and know the complexity and diversity of living beings and their relationship with the environment in which they live, who study them at all levels of organization and from a perspective integrative. Therefore, the title of Graduate or Graduate in Biology that is the object of this report aims to provide (through the basic and compulsory training credits of the first three years) a solid training in the various subjects that make up the scientific knowledge of Biology , including the latest advancements in this ever-evolving science. In the fourth year there is the possibility of carrying out a more specialized training, with the inclusion of two mentions: Mention in Biosanitary Biology and Mention in Environmental Biology.