Bachelor in
Bachelor of Industrial Design
Universidad Nacional Noroeste Buenos Aires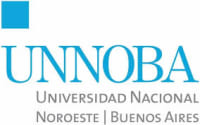 Scholarships
Explore scholarship opportunities to help fund your studies
Introduction
The main objective is to train professionals in Industrial Design, a discipline that deals with the project of objects of use and that are industrially produced, so that they are inserted in the productive environment with high training in the resolution of them, in their functional aspects, formal, and technological, contributing to the solution of man's needs to raise his quality of life.
Postulate the regional and national reality as the beginning, middle and end of the university task. Promote, encourage, develop and disseminate the education of Industrial Design with a national and democratic sense. Prepare graduates to enter the industry of the region, with a high level of efficiency and internal and external competence necessary for their development. To train graduates capable of carrying out with technological, functional and aesthetic solvency, projects of objects of use to be carried out by the productive means. Train the graduate for business advice and interdisciplinary participation in project and production teams.
Consider design as the projectual act resulting from a rational mechanism tending to create forms of use. Contribute to the permanent updating, discussion and investigation of all phases of knowledge related to design.